Drawing & Painting
1st step : Lineart (tutorial by ~Phineas77)
WARNING: HUGE FILE!!!!!!that's what he said one thing I did not note on here: you can do the linework in one layer, but if you have overlapping lines, where one is not visible beneath the other, I suggest you do it on a separate layer so you can cut the part that will be unseen without altering the other. PLEASE COMMENT ESPECIALLY IF YOU FAVE OR USE!I know who you are.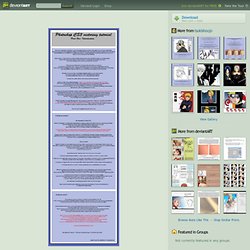 Complete Vector tutorial : Introduction (by =tsukishoujo)
Click download for a full size picture Next part: [link] Alternative next part: [link] Previous version of this tutorial was submitted over a year ago I decided it's time to update it I edited some parts, adding more details to my explanation.
Click download for a full size picture Previous part: [link]Next part: [link] Previous version of this tutorial was submitted over a year ago I decided it's time to update it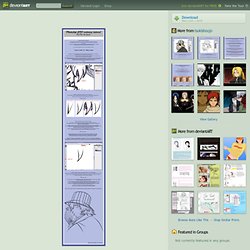 Complete Vector Tutorial : 1. Lineart (by =tsukishoujo)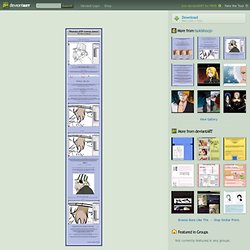 Previous part: [link]Next part: [link] Sorry for the re-upload - the previous submission was deleted after somebody reported it. Again
Complete Vector Tutorial : 2. Coloring (by =tsukishoujo)
Complete Vector Tutorial : 3. Eyes... (by =tsukishoujo)
...summary Click download for a full size picture Previous part: [link] Previous version of this tutorial was submitted over a year ago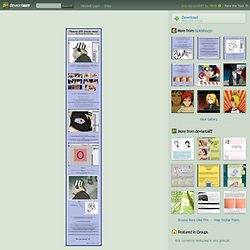 Vexel Tutrial for The GIMP by `Jules1983 on deviantART
Digital Painting WIP by #GimpDome