TOOLS
Task Force on Finance Statistics (TFFS)
Translation
Vizualisation of datas. Energy figures. Treaties of the EU. Public Datas sharing. Development policy - EU Donor Atlas 2010. EU Publications Office. Archives historiques. AUDIO VIDEO Ressources. FACTSHEETS on the EU. The Fact Sheets were created in 1979 for Parliament's first direct elections.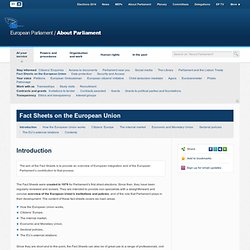 Since then, they have been regularly reviewed and revised. They are intended to provide non‑specialists with a straightforward and concise overview of the European Union's institutions and policies, and of the role that Parliament plays in their development. The content of these fact sheets covers six main areas: Economy of the European Union. Energy resources[edit] It is also the world's second largest consumer of oil, consuming much more than it can produce, at 14,590,000 (2001) barrels a day.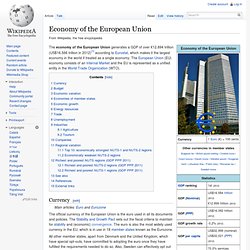 Much of the difference comes from Russia and the Caspian Sea basin. All countries in the EU have committed to the Kyoto Protocol, and the European Union is one of its biggest proponents. The European Commission published proposals for the first comprehensive EU energy policy on 10 January 2007. see also: Renewable energy in the European Union and Category:Energy in the European Union. EUROBAROMETER.
On behalf of the European Commission Directorate-General for Economic and Financial Affairs, three Flash EB surveys accompanied Latvia's changeover to the euro.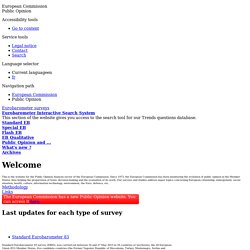 For this purpose, different social and demographic groups were interviewed. The first survey, Flash EB 390 conducted on 28 and 30 December 2013, looked at Latvians' awareness of and preparedness for the changeover. The second survey, Flash EB 391 carried out in nine interview rounds from 2 January to 14 January 2014, monitored the progress of Latvia's changeover to the euro during the 14-day dual circulation period. EUROSTAT - public datas.
---