Smartphones & tablets
13 Amazing Facts About Smartphone Use Around The World
Most of our instruments today are based upon analog limitations. A guitar's controls are fixed due to the nature of the form--the precise notes of its strings and its natural resonance within the body--and you could say the same for everything from an oboe to a tuba.
Beatsurfing iPad App Lets You Design A Frankenstein Music Instrument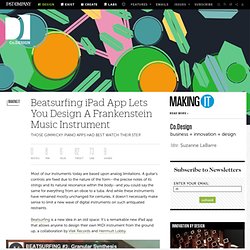 Apple and the new iPad: By the numbers — Apple News, Tips and Reviews
Study: 52% of Smartphone Videos are Watched at Home
Over half of smartphone videos are viewed at home, a new study reports.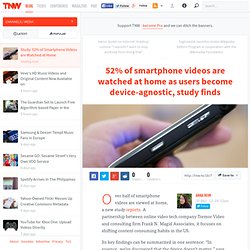 Ever wonder how to use your iPad to expand your creative potential? Whether you're an amateur doodler or the next Picasso, there are a variety of phenomenal iPad apps out there to help you paint your masterpiece. We've separated the best from all the rest to compile a list of apps sure to help you unleash your inner Van Gogh (ear cutting not required).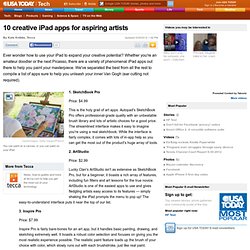 I started thinking about how many cell phones I have gone through since I first started using them, and I unfortunately lost count. Yeah, not that I have had a lot of expensive ones, but I've had quite a lot. I managed to go through three of them in one summer not too long ago.
Smartphone Mania: The New Workforce [Infographic]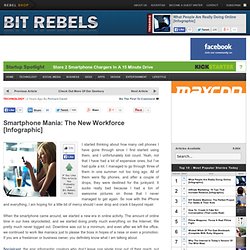 Historic Timeline Of Mobile Productivity
Everyone is talking about how much the cell phone and the smartphone have increased our productivity; however, I don't completely agree with that statement. I mean, of course it has helped us to leave our offices and do our work on the go, and I suppose that might be considered more productive.
by Maria Popova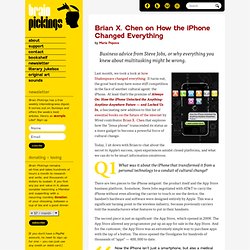 How the iPhone Changed Everything: An Interview with Brian X. Chen
In The Facebook Effect, David Kirkpatrick posits the great social network is the one entity that could bully Apple, today's most powerful technology company. As the iPhone and other iOS devices have paved the way toward an unprecedented level of convergence, the collective power of Facebook's user base presents a daunting challenge to Apple: specifically, could Facebook literally imprint its own applications on iOS devices, most notably the iPhone, to the point where it could, theoretically, transform the device into "The Facebook Phone" without ever having built its own hardware and/or standard mobile operating system?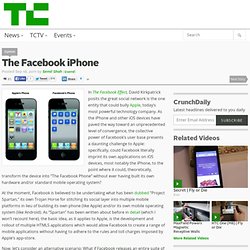 The Facebook iPhone
Pew Study Reveals Who's Using Smartphones And How
A new study from the Pew Internet and American Life Project has some interesting findings about how Americans are using smartphones.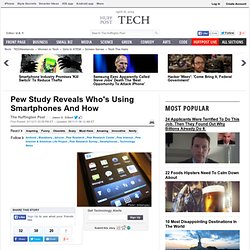 How China's Youth Use Their Mobiles in 2011 [INFOGRAPHIC]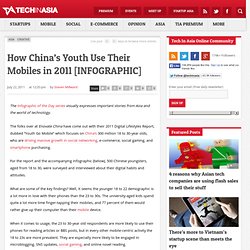 The Infographic of the Day series visually expresses important stories from Asia and the world of technology.