Pinterest
La présidente de Pinterest France révèle en exclusivité pour Frenchweb la stratégie du réseau social Stéphanie Tramicheck est présidente de Pinterest France depuis septembre. [Pour en savoir plus, consultez notre entretien vidéo : Qui est Stéphanie Tramicheck, la toute nouvelle country manager France de Pinterest ?]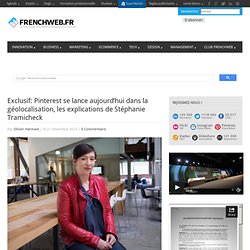 Exclusif: Pinterest se lance aujourd'hui dans la géolocalisation, les explications de Stéphanie Tramicheck
unnamed pearl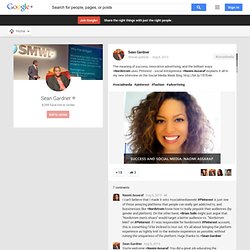 Participar do Google+
Pinterest Rolls Out Business-Friendly Monetizing Tools
Pinterest came into existence in 2009 and has since seen a spate of businesses being attracted to it.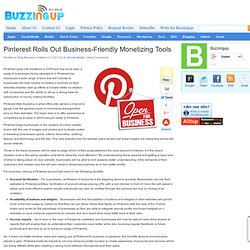 Office / successful people
10 Tips for Marketing your Business on Pinterest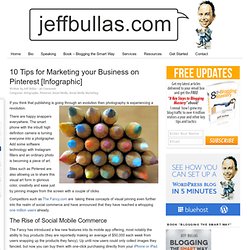 If you think that publishing is going through an evolution then photography is experiencing a revolution. There are happy snappers everywhere. The smart phone with the inbuilt high definition camera is turning everyone into a photgrapher.
You surely have heard a lot about Pinterest these last few months.
— Pinterest: How 5 Top Brands Are Doing It Right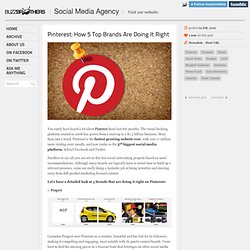 6 Ways Brands Can Rock Pinterest (Infographic)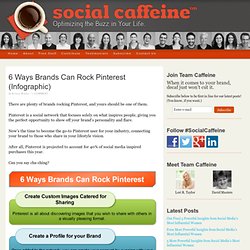 in Share 17
Visual Marketing / How to measure success on #Pinterest? from the thenextweb
Daily Inspiration / always
The 10 Commandments of Using Pinterest for Business
A version of this post originally appeared at AmyPorterfield.com. There's this popular new social network called Pinterest , a site that has more than 17 million users pinning visual content to virtual pinboards. You've given the site a look and want to start reaching the site's growing userbase by pinning images related to your business.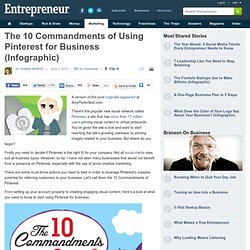 5 Pinterest Boards Every Content Marketer Should Follow (@nateriggs) | Nate Riggs Blog
Welcome to nateriggs.com.
Are you wondering how Pinterest could increase your blog readership ?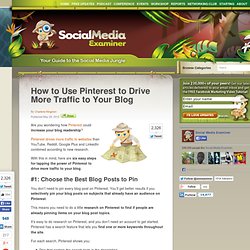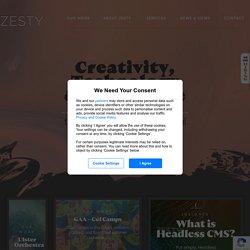 The rise of design heroes in digital technology – Simply Zesty - Simply Zesty
Social media and good design haven't always gone hand in hand.
How To Create a Pinteresting Healthcare Social Media Strategy
EXCLUSIVE POST - A recent study revealed that Pinterest , the latest social networking site to take the social media world by storm, is now driving more traffic to websites and blogs than YouTube, Google+ and LinkedIn combined.
Pinterest has a New Design
Pinterest released a new page design for profile pages this week that will be advantageous for both pinners and businesses.
NewsMix , the iPad and Web social magazine which makes it easy to keep up with news from Facebook and Twitter, has just updated its features, integrating a new and significant source.
Social Magazine NewsMix adds Pinterest Support
What The Stats and The "Experts" Say
INTELLECTUAL Men of Google+ and the VAPID Women of Pinterest - 3Plus International
There's been quite a lot of stories about Pinterest 's rapid growth , and how the social media world's darling is now becoming an interesting marketing and business tool . And then there's the stories about the site that just make you smile.
Here's How to Use Pinterest to Make a Big Announcement
A Complete Ranking of the Most Popular Profiles on Google+ and 5 Other Social Networks
Pinterest for Brands: 5 Hot Tips
3 Reasons Why Pinterest Is Addicting - Digital Curio | Online Marketing and Social Media in Jacksonville, FL
How to (easily) add a Pinterest tab to your Facebook Page – Simply Zesty - Simply Zesty
Pinterest For Local Business: What You Need To Know
Pinterest: 5 Things to Know about the New Social-Media Platform
The Secret History of Pinterest — REVEALED!
Pinterest: An Illustrated Field Guide (Plus a Few Survival Tips) - Phoenix Art - Jackalope Ranch
Is Pinterest Right for Your Business, or Should You 'Put a Pin' in It?
15 of the Most Popular Pictures on Pinterest
10 Tips on Using Pinterest for your Business
What Pinterest is Doing that Facebook Isn't
Social Media / all about pinterest!
Top 5 Tips For Brands Using Pinterest | Seedwalker
Is Pinterest the 'next big thing' in social media? | The Digital Home