Marketing trends
Ever needed a compelling, reliable stat to help make a point, round out a blog post, or make your ebook even more data-driven?
With 2012 fast approaching along with it comes new mobile marketing opportunities that your business should follow as you consider efforts to spread the word about your brand and products and services through mobile.
8 Mobile Marketing Trends You Should Track In 2012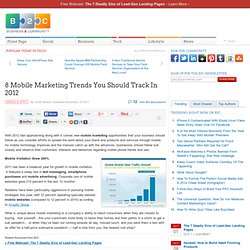 Last week, I explored " The Future of Social Media " and based on the positive feedback I decided to look into the crystal ball one more time and see what the future has in store for marketing. I believe that 2012 will be the year that marketers focus less on push marketing and invest more in inbound marketing campaigns.
The Future of Marketing: 46 Experts Share Their Predictions For 2012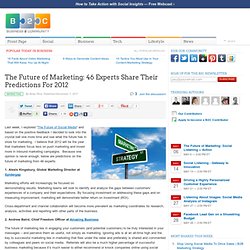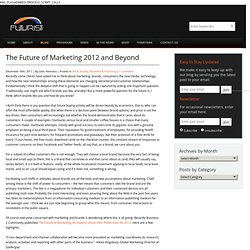 You are here: Home Business & Economy The Future of Marketing 2012 and Beyond
The Future of Marketing 2012 and Beyond