Managing
Loyalty & New Media / Create a Killer Call-To-Action. #infographics #socialmedia #socialcaffeine. Learning to Love Volatility: Nassim Nicholas Taleb on the Antifragile. The first rule of being an entrepreneur is... - Entrepreneur. As part of our Global Entrepreneurship Week series, Virgins entrepreneur bloggers have come together to hand out some golden rules If something cant be explained on the back of an envelope, its rubbish.Richard Branson "Surround yourself with quality people that you can learn from, find a mentor that can help guide you along the way and dont give up!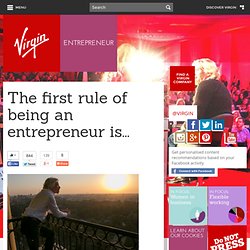 "Adam Toren "Don't be scared to fail. Blog.vash.
Managing Employees. Managing teams. Recruiting & Financing. Multitasking.
---