Google +
How Google uses the crowd to fill in the gaps on Maps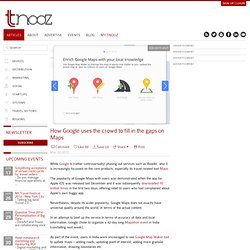 While Google is (rather controversially) phasing out services such as Reader, also it is increasingly focussed on the core products, especially its travel-related tool Maps .
40 Tips & Tricks To Help Improve Your Google+ Experience
Despite having rubbed many of the tech press up the wrong way when it first came out, Google+ has developed a passionate fan base. Whatever your views on it, there's a lot to take away from Google's social media effort, developing a reputation for blogging, photography and design.
3 Google+ Power Users Reveal their Secrets
I recently wrote an article about Google+ vs Facebook and a tribe turned up from Google+ and became rather engaged!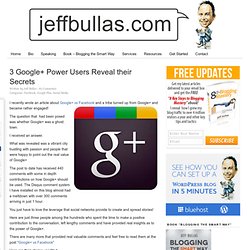 How Google+ Is Changing the Web, Even Though No One Wants It To
Google gave the world something it didn't want with the launch of its social network, Google+ .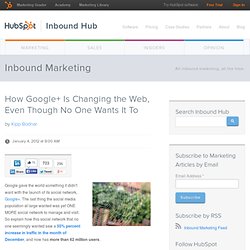 Are you struggling to figure out how to market your business with Google+?
12 Google+ Marketing Tips From the Pros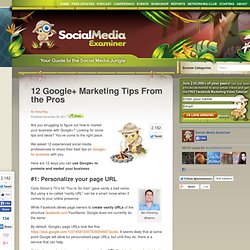 Social media professionals everywhere will spend their next several days developing strategies and building branded pages on Google+ now that the company has officially opened the doors to busineses and brands everywhere.
Google+ Introduces Branded Pages - The Space Between @ & WWW
When Google+ launched, it was widely projected as the next big Facebook Killer. While that didn't happen, Google did a remarkable job of exploiting Facebook's weaknesses with innovative features such as Circles and Hangouts. The world's leading social network eventually hit back in style and as time passed, the initial euphoria over Google+ begin to fade away.
Google+ Pages vs. Facebook Pages - Let The Battle Begin!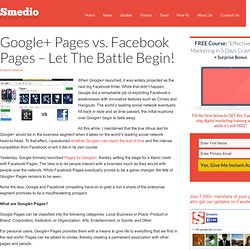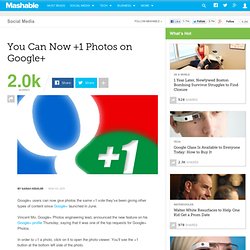 You Can Now +1 a Photo on Google+
Google+ users can now give photos the same +1 vote they've been giving other types of content since Google+ launched in June.
Google+ vs Facebook for SEO
Google+ Lays the Groundwork for Business Profiles | Digital
SmartPulse — our weekly nonscientific reader poll in SmartBrief on Social Media — tracks feedback from leading marketers about social media practices and issues.
Is Google+ ready for brands?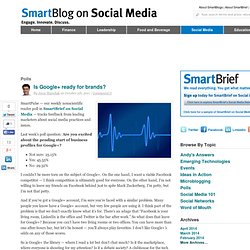 Share your Google+ Circles with Friends
The Google+ team has just announced that you can now share your favorite Circles with anyone you like, publicly. Part of the allure of Google+ Circles was that they were hidden, so it will be interesting to see what kind of traction this gets.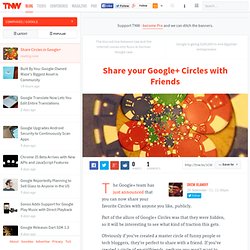 This inaugural solo presentation asked an industry luminary to give a personal, provocative and inspiring state of the nation perspective on the advertising industry.
Brands Still Not Welcome on Google+
You can now share content into Google+ circles with the +1 button - TNW Google
As Google announces a major milestone for its +1 button: with over 4 billion daily views, it's giving its new product a much needed update. Google has just announced what many Google+ and Google Circle fans have all been waiting for. We've needed a way to easily share content to our growing Google Circles, and the +1 was staring us in the face but it wasn't doing much except redefining social SEO.
Six Ways Google+ Is Winning -- and Losing
Having played around with Google+ for a few weeks now, here are my raw thoughts on the social platform and its role in the real-time marketing world. Some of these thoughts made it into this Ad Age story for which I was interviewed last week.
Getting Your Thumbnail in Google Search Results on Michelle MacPhearson
Welcome!
Wow, is it me or is it starting to be more and more steps to follow someone. We round em' up in circles.
I Google+ circled, followed, liked, linked, bookmarked you, now what?
jeffbullas
Google Plus Starting to Impact Search