Entrepreneurial skills
10 lessons I learned by taking the entrepreneurial Red Pill. Around this time of year I get sentimental and think about my life for once.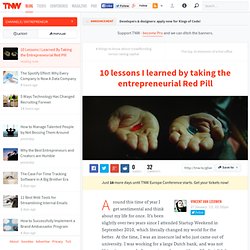 It's been slightly over two years since I attended Startup Weekend in September 2010, which literally changed my world for the better. At the time, I was an insecure lad who just came out of university. I was working for a large Dutch bank, and was not liking it very much. 3 Ways to Boost Productivity at Work. Note: This is a guest article by Jessica Murray.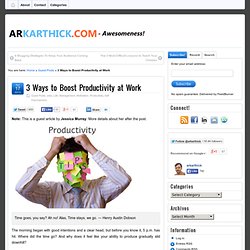 More details about her after the post. Time goes, you say? Ah no! Alas, Time stays, we go. — Henry Austin Dobson.
Listening. Seizing opportunities. Personal branding. Networking. Tweeting. Pitching. Boosting Innovation & creativity. Managing.
---