Economy 2.0
5 Trends That Will Shape Small Business in 2013 - OPEN Forum
As you start preparing for next year, you may wish you had a crystal ball to see what's in store for your business.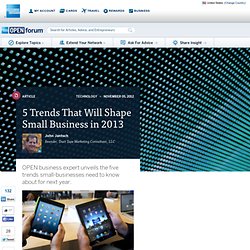 Gartner Hype Cycle for Emerging Technologies 2012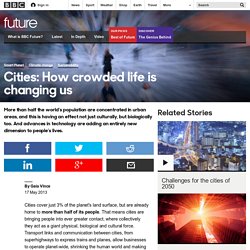 Science & Environment - Cities: How crowded life is changing us
More than half the world's population are concentrated in urban areas, and this is having an effect not just culturally, but biologically too.
Loyalty & New Media / Millenials- repinned by www.competia.com
How the always connected generation might shake out by 2020 [INFOGRAPHIC]
The internet might have led to decreased loyalty and more shopping around for the best flight, hotel or package holiday but there could be worse to come. The following infographic suggests today's 24/7 teens are growing up with an even shorter attention span than their parents.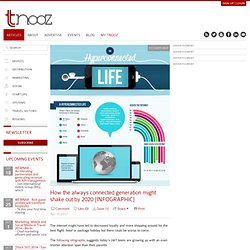 Jeremiah : This was initially posted on the official Altimeter blog , which I'm now cross-posting here on Web Strategy. I'm personally proud, that our research team can come together as one unit to do this, and look at many technologies and identify broader themes as a collective. Once in a while, I pinch myself at how fun work can be, isn't that the way it's supposed to be?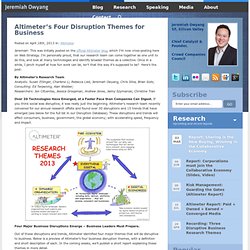 Altimeter's Four Disruption Themes for Business
The Future Shopper Report from The Futures Company
The Future of Sales
In recent years, many have focused on the challenges of Gen Y, the latest generation of workers to arrive in and begin to reshape the workplace.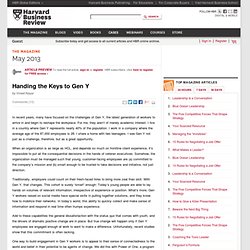 Handing the Keys to Gen Y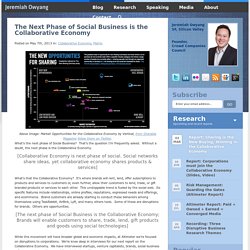 The Next Phase of Social Business is the Collaborative Economy
Above Image: Market Opportunities for the Collaborative Economy by Vertical, from Sharable Magazine follow them on Twitter .
Does Car Sharing Really Reduce Vehicle Ownership?
Dare To Imagine
5 Tips to Claim Your Identity in the Sharing Economy
A company banning social communication in the workplace is failing to connect with a fast-changing world around them and will be left behind, argues Vala. Photograph: Sarah Lee for the Guardian Mobile and social are bringing a dramatic cultural shift to the enterprise.
Social and mobile are driving a cultural shift that organisations can't ignore | Media Network | Guardian Professional
« Petite Poucette », pour Michel Serres la jeune génération va tout réinventer 
« Petite Poucette », pour Michel Serres la jeune génération va tout réinventer Observateur optimiste des enfants passés maîtres dans l'usage des téléphones-ordinateurs portables à clavier grâce à l'agilité de leurs pouces, Michel Serres bouscule les notions d'autorité, de savoir, de pouvoir… Les nouvelles technologies vont encore modifier la vie et la pensée de l'homme dans les décennies à venir.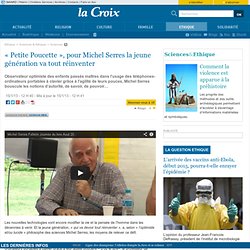 How 'Millennials' Are Changing Food as We Know It
Génération Y : les trentenaires peuvent-ils encore changer le monde
Les trentenaires sont bien moins insouciants qu'on pourrait le penser. (Flickr/ Celesteh /cc)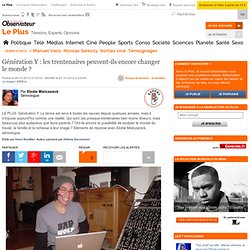 If you look up Generation Y in Wikipedia, you'll find it referred to as 'Generation We ' — a generation "generally marked by an increased use of communications, media, and digital technologies". So what are the implications of this generational shift for today's marketer? To stay relevant, it means we need to re-write the entire playbook.The best marketers are taking this phenomenon to the bank by using a powerful combination of social, mobile, and digital technology to tap into and connect with this new generation.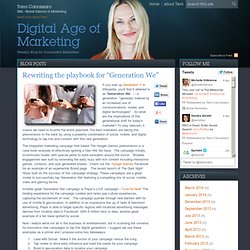 Rewriting the playbook for "Generation We" - Digital Age of Marketing
Originally published on Social Business News
The 3 main expectations customers have for social companies
La génération y fait mentir les clichés
Gen Y loves Instagram: A youth movement for Facebook?
15 in Share . . Gen Y loves Instagram according to a recent study published by the Pew Internet and American Life Project. In fact 67% of 18-29 year old internet users surveyed are what Pew calls image "creators." This is a big deal.
Forget Owning. Let's Share!
When access trumps ownership By Gioia Deucher, Head of Startup Services at swissnex San Francisco In the past year, I have stayed at a stranger's apartment, run numerous errands with cars rented by the hour, taken rides from people I had never met before, borrowed a sewing machine from a stranger, and crowdsourced the assembly of my new bike.
It's 8:30 a.m. in Silicon Valley, and Neal Gorenflo is already busy sharing. Inside his Mountain View town house, just a few short blocks from the Caltrain station where commuters pour out each morning on their way to Google, Gorenflo hands over his 15-month-old son, Jake, to a nanny he shares with his neighbor. At a local coffee shop, he logs on to a peer-to-peer banking site called Lending Club to make a series of small loans to someone planning a wedding, another starting a pet business, and a guy named Pat who wants to move.
Brian Solis était convié aux Assises des Médis Sociaux ( InnaPo ), organisées hier à Paris, sur le thème « Innovate or Die : How Social Media will help ?
[Entretien exclu] Médias sociaux, communauté, technologie : la vision de Brian Solis