Community Management
Five Lessons from Great Community Managers
I've been thinking about community management a lot lately. In our role as consultants for SocialFish, Maddie and I have talked to hundreds of community managers about what they do, how they do it, and the why behind it all.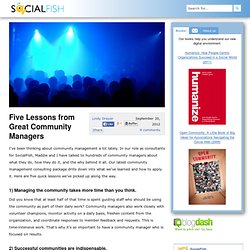 Loyalty & New Media / What's the ROI of being attentive to your customers? [#Infographic]
I currently have the fortune to experience two different fronts of digital marketing. Under Plural, I work with brands and, with SocialMouths I mostly jam with small business, personal brands, and bloggers.
Why Small Business Have A Huge Advantage Over Brands In Social Media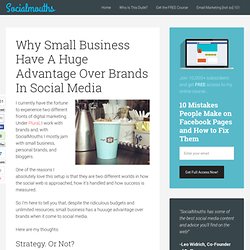 Content curation is all the rage.
10 qualities of talented content curators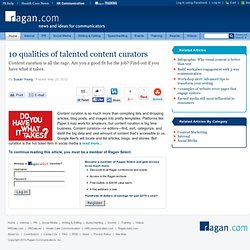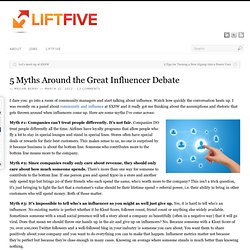 I dare you: go into a room of community managers and start talking about influence. Watch how quickly the conversation heats up. I was recently on a panel about community and influence at SXSW and it really got me thinking about the assumptions and rhetoric that gets thrown around when influencers come up.
5 Myths Around the Great Influencer Debate | Lift Five
Shashi Bellamkonda has an unusual job title: Social Media Swami. It's hardly surprising he wrote a blog post about it.
Shashi Bellamkonda: Small Business and Big Dreams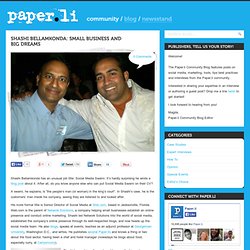 Popular Today in Business: All Popular Articles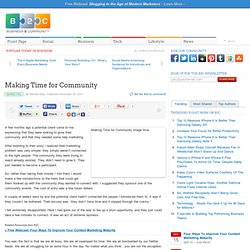 Making Time for Community