Buzz
The hotly anticipated Dark Knight Rises trailer was downloaded 12.5M times in 24 hours just from iTunes Movie Trailers, according to Warner Brothers. This breaks the record for the most downloads from Apple's iTunes ecosystem. This record is for 'combined downloads' that include Apple's iTunes Movie Trailers site as well as the new iTunes Trailers app for iPhone and iPad.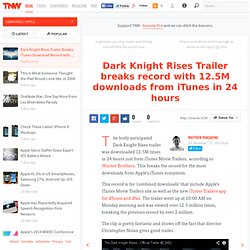 Dark Knight Rises Trailer Breaks iTunes Download Record with 12.5M
Have you wondered, "How often should I post articles on my blog?" or "How does my social media reach impact lead generation and traffic?" Two brand-new studies by HubSpot and Edison Research provide fresh insights on these important questions. Consider these five findings as you . #1: More frequent blog posts bring greater traffic and leads C.C.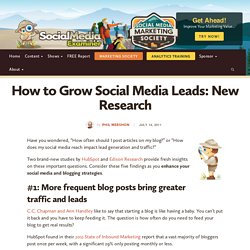 How to Grow Social Media Leads: New Research
A little creativity goes a long way when it comes to creating buzz.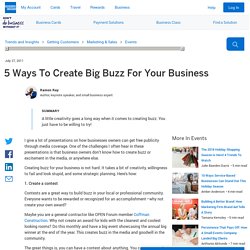 5 Ways To Create Big Buzz For Your Business