Religion and Spirituality
Equinoxes, Solstices, Crossquarter Days.
Telekinesis
Telepathy. Freemasonry. Lyric's Love Light Revolution. Spirituality. List of religions and spiritual traditions. Religious symbols in clock-wise order: Judaism, Christianity, Islam, Baha'i, Hinduism, Taoism, Buddhism, Sikhism, Rodnoveri, Celtic pagan, Heathenism, Semitic pagan, Wicca, Kemetism, Hellenic pagan, Roman pagan.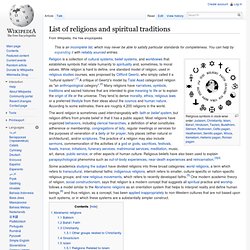 Abrahamic religions[edit] A group of monotheistic traditions sometimes grouped with one another for comparative purposes, because all refer to a patriarch named Abraham. Babism[edit] Human. Humans began to practice sedentary agriculture about 12,000 years ago, domesticating plants and animals which allowed for the growth of civilization.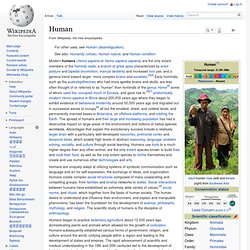 Humans subsequently established various forms of government, religion, and culture around the world, unifying people within a region and leading to the development of states and empires. The rapid advancement of scientific and medical understanding in the 19th and 20th centuries led to the development of fuel-driven technologies and improved health, causing the human population to rise exponentially. By 2012 the global human population was estimated to be around 7 billion.[10][11]
---