New York City Guides
New York City Travel Guide - Hotels, Restaurants, Sightseeing in New York City - New York Times Travel
New York City - NYC Hotels - Broadway Shows
Central Park Find information on Central Park, Central Park tours, the Central Park Zoo, Central Park restaurants, the Central Park boathouse, hotels near Central Park, and much more on NYCTourist.com! Manhattan NYCTourist is your guide for Manhattan New York. Find the latest information on Manhattan tours, numerous Manhattan attractions, events in Manhattan, transportation in Manhattan and so much more! Children Activities Bringing the kids to NYC, but not sure what the best NYC kids attractions are? Don't sweat it - NYCTourist has more than dozens of exciting ideas for think to do with your kids in NYC!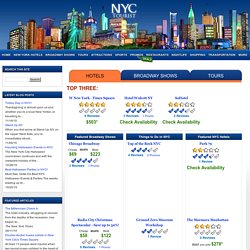 New York Hotels, Tours, Broadway Shows, Concert and Sports Tickets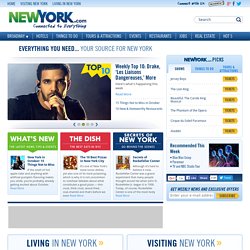 10 Broadway Shows Not to Miss This Summer Summer is the perfect time to catch a Broadway show, and not just because the theaters are so well air-conditioned. Summer 2014 marks the last time Read More Look Out!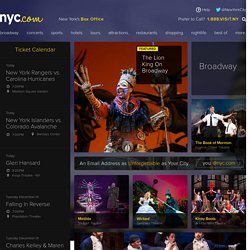 NYC.com | New York Hotels - Broadway Tickets - New York Restaurants - Official Site
What's cooking in New York? Check out our New York Restaurant Guide where you can reserve top New York City restaurants with our online reservation system! Search New York restaurants by cuisine, area or rating.