Archaeplastida
Chloroplastida (syn. Viridiplantae) (Green Plants)
Rhodophyta / Rhodophyceae (Red Algae)
Plantae
Diversity of plants
Archaeplastida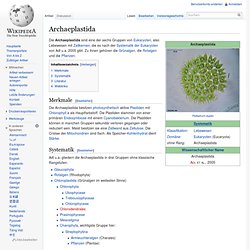 Archaeplastida
Die Archaeplastida sind eine der sechs Gruppen von Eukaryoten , also Lebewesen mit Zellkernen , die es nach der Systematik der Eukaryoten von Adl u.a. 2005 gibt.
Welcome to United States Botanic Garden | United States Botanic Garden
eFloras.org Home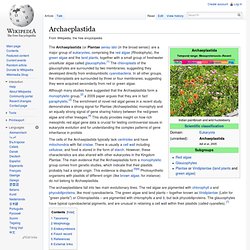 Archaeplastida
The Archaeplastida (or Plantae sensu lato ) are a major group of eukaryotes , comprising the red and green algae and the land plants , together with a small group called the glaucophytes . [ 1 ] The plastids ( chloroplasts ) of all of these organisms are surrounded by two membranes, suggesting they developed directly from endosymbiotic cyanobacteria . In all other groups, plastids are surrounded by three or four membranes, suggesting they were acquired secondarily from red or green algae.
Recommended this month Have a look at our top rated edible plants and our top rated medicinal plants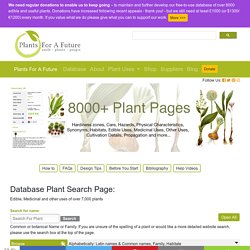 Pacific Island Ecosystems at Risk (PIER) home page
Following are lists of plant species that are invasive (or potentially invasive) on Pacific islands:
Plant Threats to Pacific Ecosystems - index to PIER lists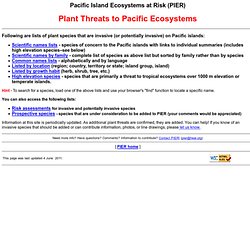 Global Invasive Species Database
The Global Invasive Species Database (GISD) aims to increase awareness about invasive alien species and to facilitate effective prevention and management activities. It is managed by the Invasive Species Specialist Group ( ISSG ) of the SSC- Species Survival Commission of the IUCN -International Union for Conservation of Nature.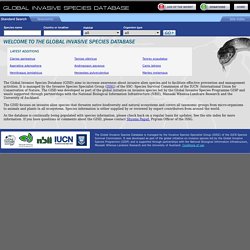 IUCN/SSC Invasive Species Specialist Group (ISSG)
Trade Winds Fruit - Tropical Fruit and Plant Seeds
Lady Bird Johnson Wildflower Center - The University of Texas at Austin
Plant Creations
ISB: Atlas of Florida Vascular Plants
Gardening, horticultural and plant information | Irish Plant Database
VT Forest Biology and Dendrology
Plants & Fungi From Kew
New Tropical Carnivorous Zone Opening for Easter 2013, Kew's new Tropical Carnivorous Zone can be found in the Princess of Wales Conservatory.
GRIN NPGS
ARS : Home
PlantSystematics.org
The International Plant Names Index - home page
La gu a m s completa de plantas y flores para profesionales y aficionados a la jardiner a