Anna Paquin
Anna Paquin: True Blood Sex Scenes With Fiance Are Real - Movies, TV & Music
Anna Paquin and Stephen Moyer 's real-life romance makes taping their sex scenes on True Blood a lot easier. "I think that one great bonus is that we don't need a fluffer," Moyer, 40 (who plays Bill, vampire Sookie's lover on the HBO show, returning June 13), brags in the new issue of Entertainment Weekly about his fiancee. PHOTOS: Undercover lovers! Paquin, 27, doesn't mind stripping down for her racy bedroom scenes. "It doesn't really bother me," she says. "I'm really close with all of our cast, and we've all seen each other in various compromising and odd situations."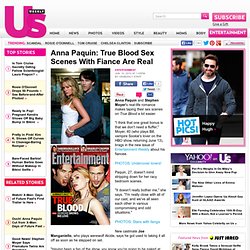 Anna Paquin Fan Site • PaquinAnna.com • Your 24/7 Largest & Longest Running Anna Paquin Resource Online.Anna Paquin Fan Site
Anna Paquin Online
Anna Paquin
Anna Paquin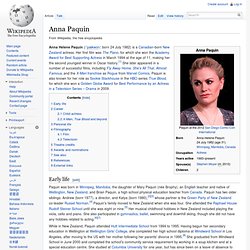 Anna Helene Paquin ( / ˈ p æ k w ɪ n / ; born 24 July 1982) is a Canadian -born New Zealand film, television and theatre actress. Paquin's first critically successful film was The Piano , for which she won the Academy Award for Best Actress in a Supporting Role in 1994 at the age of 11 – the second youngest winner in history. [ 1 ] She later appeared in a number of successful films including Fly Away Home , She's All That , Almost Famous and the X-Men franchise . Paquin is well known for her role as Sookie Stackhouse in the HBO series True Blood , for which she won a Golden Globe Award for Best Performance by an Actress in a Television Series – Drama in 2008. [ edit ] Early life Paquin was born in Winnipeg , Manitoba , Canada, the daughter of Mary Paquin (née Brophy), an English teacher and native of Wellington , New Zealand, and Brian Paquin, a high school physical education teacher from Canada.
Hot Topics: Home > Entertainment Anna Paquin: 'I'm Bisexual, and I Give a Damn' Anna Paquin admits she is bisexual in campaign ad. Share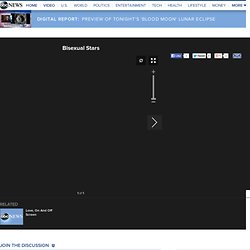 Anna Paquin: 'I'm Bisexual, and I Give a Damn'