Travel and Accommodation
the manta resort |
Lodge at Amer | Bangkok Luxury Hotels | lebua Hotels & Resorts Thailand
Sign up Alila Live Newsletter Languages Destinations More options...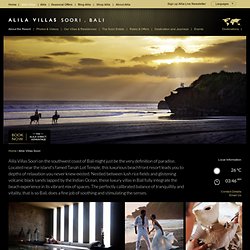 Luxury Villas Bali | Alila Villas Soori Official Site | Villa Resort in Bali
Baan Dinso Hostel, Bangkok
Bed and Breakfast (B&B) in the Netherlands - Bedandbreakfast.nl
A hotel? Too expensive. A holiday cottage? We only have two days. A bungalow park?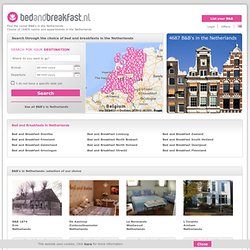 has 3 locations: X Hostel Varna, Bulgaria X Hostel Alicante, Spain
X Hostel
Miami Hostels - Miami Beach International Travellers Hostel in Miami Beach, South Beach Florida
Amsterdam Hostels – Book on-line with the Flying Pig youth hostels Amsterdam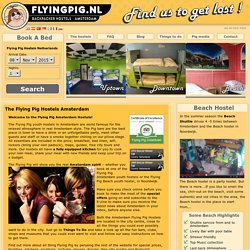 Welcome to the Flying Pig Amsterdam Hostels! The Flying Pig youth hostels in Amsterdam are world famous for the relaxed atmosphere in real Amsterdam style. The Pig bars are the best place in town to have a drink or an unforgettable party, meet other guests and staff or have a smoke together chilling on our pillow stage.
Homeadmin2013-09-29T21:44:24+00:00 The Pink Palace world famous Hotel & backpackers hostel in Corfu, Greece Whether you are looking for a fulfilling adventure holiday, party or relax you will find it here. Our place is not just a place to stay but also a place to meet people, enjoy Greek hospitality & culture, laugh & have fun. We cater for young & old and especially the young-at-heart.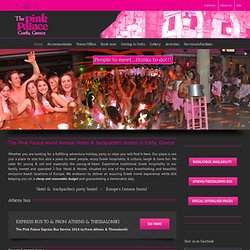 The Pink Palace - World Famous Backpackers 2* Hotel + Hostel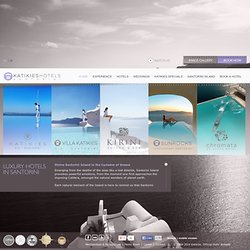 Divine Emerging from the depths of the seas like a lost Atlantis, Santorini Island provokes powerful emotions, from the moment one first approaches the imposing Caldera, amongst the natural wonders of planet earth. Each natural element of the Island is here to remind us that Santorini does have a "divine" touch. Suspended in the skies somewhere between heaven and earth, with steep rocky cliffs emerging from the Caldera basin, the unique Santorini in the Cycladic Islands of Greece and the quiet magnificence of its mesmerizing Caldera views holds all that is pure of spirit and soothing to the mind. Luxury Boutique Hotels in Santorini
Katikies Santorini Luxury Hotels | Santorini Hotels Cyclades Greece
accommodation: misool eco resort, raja ampat, indonesia
Misool Eco Resort was built entirely of reclaimed tropical hardwoods, milled on site with our own portable sawmill. Our accommodations have been meticulously designed for comfort, privacy, and sustainability. All of our accommodations feature Balinese-style open air bathrooms, air-conditioning, fresh hot and cold showers, mini-bars, in-room safes, and handcrafted furniture and fittings. Our eight rustically luxurious Water Cottages are located in the North Lagoon, just steps from the Dive Centre and restaurant. The Water Cottages are built on stilts over the water.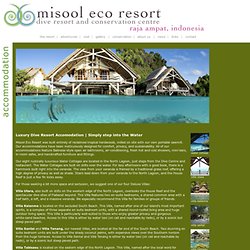 Tablet Hotels | Discover the Best New Hotels in the World
雲の上のホテル
Travel the world - news, guides, advice for travel in Asia and beyond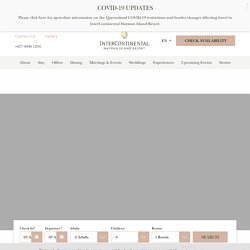 Hayman, Australia's most awarded private island, presents astonishing natural beauty, restorative peace, action-packed activity and indulgent culinary experiences. Hayman offers a front-row seat to the Great Barrier Reef and a world of leisure and adventure. INTRODUCING ONE&ONLY HAYMAN ISLAND Following a multi-million dollar renovation, Hayman is to be re-launched as One&Only Hayman Island 1 July 2014. The renovation program has commenced in the Hayman Lagoon Wing which is scheduled to be completed in December 2013. To facilitate the continuing works that will be occurring early next year, the resort will be closed from 15 January – 30 June 2014. The exciting transformation that is underway will present stunning, re-imagined interiors to all rooms and suites, as well as delivering new, world-class facilities and services throughout the resort.
Hayman | Great Barrier Reef Australia
Hotel & Igloo Village Kakslauttanen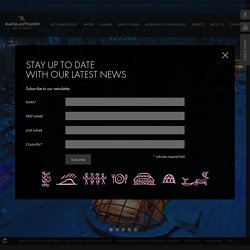 Hotel Kakslauttanen is located in the Saariselkä fell area amidst beautiful Lapland scenery in the vicinity if Urho Kekkonen National Park. We enjoy excellent connections – Highway 4 is nearby and all scheduled buses drive right up to the hotel and Ivalo airport is just 35 kilometres away with a bus transfer straight to the hotel front-door. We have 40 first-class log cabins, out of which five are queen suites, one honeymoon turf chamber and one traditional Lappish farmer log house. The cabins are located sufficiently far apart and each cabin enjoys its own peaceful garden area. We have the world's largest smoke sauna, equipped with its own restaurant, the main building log house restaurant, two exotic Lapishtent restaurants and a charming snow restaurant. In winter we offer a possibility to stay overnight in a traditional snow igloo or a unique futuristic glass igloo, where you can admire the northern lights in a normal room temperature under the glass ceiling.
I've heard of undersea habitats. What's the difference between the Poseidon Resort and an undersea habitat? A typical undersea habitat is basically a research facility for divers. Occupants are exposed to the pressure of the ocean corresponding to the depth of the habitat, so they are subject to certain physiological restrictions and often require decompression.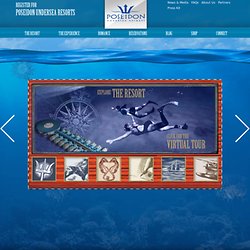 Poseidon Undersea Resort