Everything in a Home
BRC Designs | BRC Designs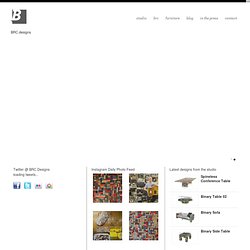 BRC designs Twitter @ BRC Designs loading tweets... Facebook Twitter Flickr Picasa Instagram Daily Photo Feed Latest designs from the studio
Yves Béhar is a designer and sustainability advocate. He is the founder of fuseproject, the San Francisco and New York based design and branding firm he established in 1999. His collaborations with renowned partners such as Herman Miller, Jawbone, GE, Puma, Canal+, MINI, Samsung, Issey Miyake, Swarovski and many others have received international acclaim. Yves Béhar believes that design should be a force for positive social and environmental change. His humanitarian work on One Laptop Per Child and See Better to Learn Better has been honored with an INDEX award each, making him the only designer to have received the award twice. Béhar's works are included in the permanent collections of museums worldwide including the MOMA and the Pompidou Center in Paris.
Sodastream Source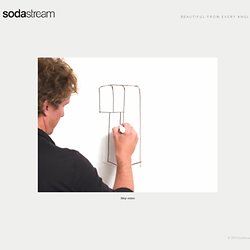 floating ripple vase by oodesign at designboom shop
aug 04, 2013 floating ripple vase by oodesign at designboom shop designboom shop: floating ripple vase by oodesign see all fun items of the designboom shop!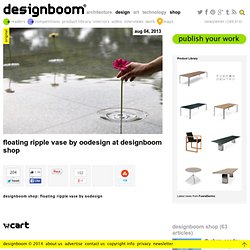 home design | Shop | home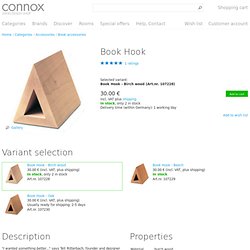 "I wanted something better..." says Tell Ritterbach, founder and designer of the Book Hook. "The classic paper stripe as a bookmark has always been a temporary solution for me. Because I like to leave my books open, I got the idea of a whole new concept. I wanted something better.
Book Hook | Interior Design | Shop
de mooiste innovatieve rookmelder, nu leverbaar in Nederland
The Chick-a-Dee ® smoke detector was selected as the winning design in a design contest organised by the Union of Dutch Insurance Companies in the Netherlands in the fall of 2006. The design was selected out of 50 entries sent by industrial designers at universities all over the Netherlands because of its combined functionality and design. Buy the Chick-a-Dee ® now! The Chick-a-Dee ® smoke detector was specially developed for home interior, appealing to lovers of 'design' and families with children. The Chick-a-Dee ® smoke detector is equipped with a 1.5 year battery lifetime and a three-year warranty. The Chick-a-Dee ® takes its name and appearance from the American Black-capped Chickadee (Poecile atricapilla).
Gervasoni |
Motion Sensor Exclusive feature sends alerts, video and images even if button is not pressed. Access Anytime Coming Soon Exclusive feature lets you open the camera feed on-demand. Movable Camera
iDoorCam WiFi Doorbell - See Who's at Your Door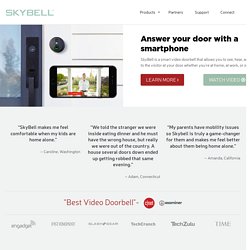 Not Your Momma's Cookie — Page 2
…is today. 6 years ago. It never felt farther away than right now. Because once this one joined the clan: [Keep reading…] Did you hear that?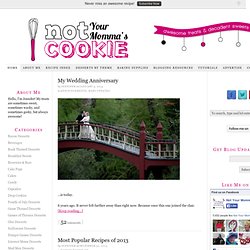 Sebastian Bergne
Renova
Air purification, humidification, dehumidification, ionization and cleaning systems - The best brands at Air Naturel
Cartesia Desk Tamo Tree - COLORS
Milano
Micklish
quirky | social product development
BERNHARD | BURKARD product design
feb 2014 limited black edition of BALLO is available jan 2014 check out the scaled up PLAMA | marble run 2D as art installation for EWP in Effretikon, Switzerland okt 2013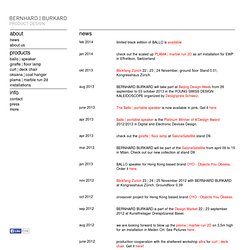 Johannes Hemann furniture stool
Machine Shop | Headlines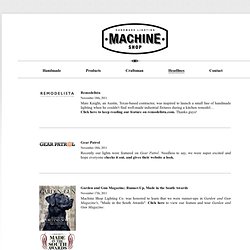 Remodelista November 18th, 2011 Marc Knight, an Austin, Texas-based contractor, was inspired to launch a small line of handmade lighting when he couldn't find well-made industrial fixtures during a kitchen remodel… Click here to keep reading our feature on remodelista.com. Thanks guys! Gear Patrol
The Albatros is a new kind of bookmark that follows your reading. No need to remember the page number, each time you turn one, it inserts itself at the right place. To order a pack of 6 Albatros bookmarks, click here! Inserting the Albatros bookmark in a book is done in the blink of an eye. Made out of polypropylene and with repositionable adhesive, the bookmark can last a long time and without damaging any pages. The product works on any book, pocketbook, sketchbook, diary, of different formats.
Albatros - The bookmark following any journey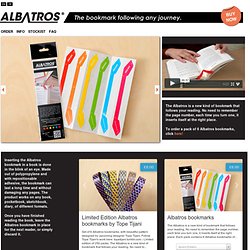 [lhooq] design | curated webshop
project _ hotel conversion to affordable housing client _ resources for community development (RCD), the city of alameda location _ alameda, california project team _ anne phillips architecture personal role _ construction administration
the crib - an enviresponsible shelter
Witold Szostak
Mjölk : Mjölk
Seletti
monos
Fiat Lux - Modern lighting showroom
Curbed NY : The New York City neighborhoods and real estate blog