Pretty Stuff
Most popular photography on StumbleUpon! - StumbleUpon. Exposing the invisible. Random Articles Popular Articles Wall to WatchShowcasing human creativity since 2011.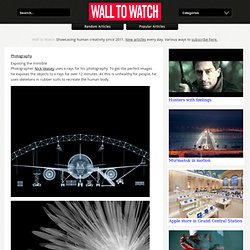 New articles every day. Various ways to subscribe here. Photography. - StumbleUpon. These 50 Photos Will Blow you Away - StumbleUpon. Great news today: we will start a series of showcases that are meant to make the jaws drop!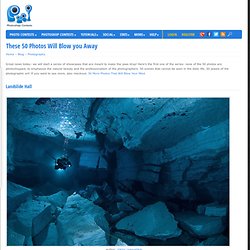 Here's the first one of the series: none of the 50 photos are photoshopped, to emphasize the natural beauty and the professionalism of the photographers. 50 scenes that cannot be seen in the daily life, 50 jewels of the photographic art! If you want to see more, also checkout: 50 More Photos That Will Blow Your Mind Landslide Hall Clouds on Fire Marpissa Muscosa. Artistic Photo Editing of Everyday Built Environments | Designs &Ideas on Dornob - StumbleUpon. Erik Johansson takes photo editing and manipulation to new levels with his ever-growing collection of creative, innovative and amazing scenes of altered architecture and unbelivable built environments, distorted objects and twisted imagery – all while preserving an eerie photo-realism from the original photographic subject.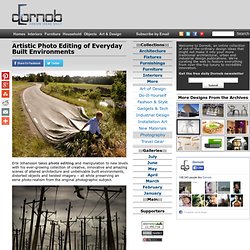 Given his emphasis on constructed objects, the care with which he crafts every detail of each image and controls the overall composition, it is perhaps no surprise that this photographer's background is not in the arts but in computer engineering and interactive design. The rich three-dimensional complexity of each edited photograph is accomplished using exclusively two-dimensional computer editing tools and each work is based on a real photograph, manipulated, altered and added to in a layered and sequential process. Canada Image - Badlands landscape, Canada. - StumbleUpon. The loneliness of the swan by Luca Castagna - StumbleUpon.
---