Writing
ID: 201 | Video: Medium | Audio: Medium | Animation: Low Equivalent to FETAC: Level 5 | Equivalent to NQF (UK): Level 3
Speaking and Writing English Effectively Training Course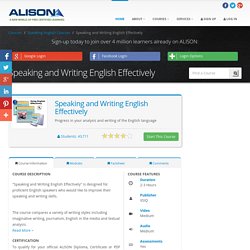 ID: 186 | Video: Medium | Audio: Medium | Animation: Low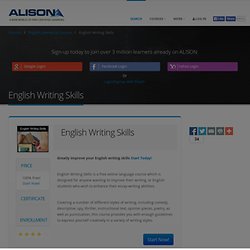 English Writing Skills Training Course
It's spring fever…. You don't quite know what it is you DO want, but it just fairly makes your heart ache, you want it so! –Mark Twain Spring has sprung …along with a serious bout of spring fever! Warmer weather, refreshing spring showers, tender shoots of grass, and unfurling buds issue a siren's call to your children, who want to ditch school in the worst way and just plain frolic. How can you help them stay on task while allowing them to revel in the joy of an April morning?
Spring into Writing | Homeschooling Blog
Welcome to the North Carolina Civic Education - Database of Civic Resources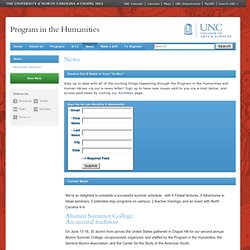 UNC's Fall Semester got off to a great start with our seminar, Did Jesus Even Exist? A Scholar Responds to the Naysayers with Bart Ehrman. Over 80 people gathered to usher in the new semester.
A Writer's Love » More Christian prompts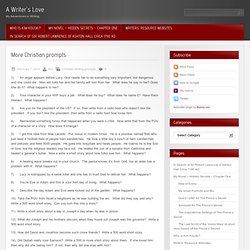 1) An angel appears before Lucy.