Food
What i made for monday-naughty donuts. I apologize for what I am about to tell you and encourage you to do.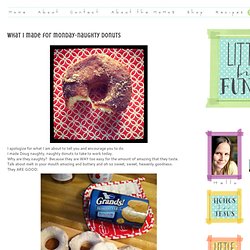 I made Doug naughty, naughty donuts to take to work today. Why are they naughty? Because they are WAY too easy for the amount of amazing that they taste. Talk about melt in your mouth amazing and buttery and oh so sweet, sweet, heavenly goodness. They ARE GOOD. Lemon Monkey Bread « Bakerlady. Every monkey bread recipe I've ever seen is made with butter and brown sugar resulting in a caramel covered pull apart bread.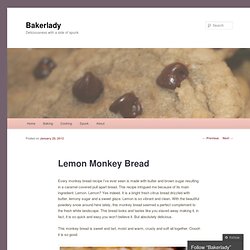 This recipe intrigued me because of its main ingredient. Lemon. Lemon? Sweet Basil: Reeses Krispies. If you like this recipe for, Reese's Krispies make sure you check out the MilkyWay Krispies, and Reese's Crumble!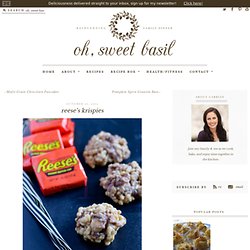 This post is a repost from last year, but seeing as how this recipe, no matter what I do this recipe remains number one, I thought it would be a good idea to bring it back to life. I've left the original post on here, but I did add updates to the recipe as we make it a little different these days. Who has left over Halloween candy?! I know I do. I was trying to think up a delicious way to enjoy all of that candy other than just eating piece by piece and I came up with these. Cake Batter Pancakes. I'm fairly convinced that the world would be a better place if more sprinkles were involved.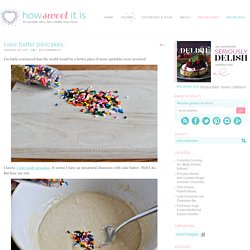 I know. I just made pancakes. It seems I have an unnatural obsession with cake batter. Nutella Waffle Sandwich Cookies. Nutella Waffle Sandwich Cookies There's no need to sugarcoat the inspiration behind these cookies.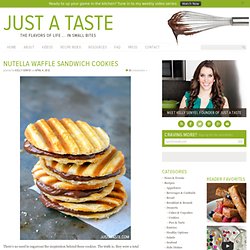 The truth is, they were a total accident. I had originally intended to use this waffle cone recipe to create homemade fortune cookies, but a half dozen attempts and a pile of misshaped cookies later, I wised up to the fact that I needed a thinner batter. Country Cleaver » S'mores Graham Krispie Treats and Tuesday (Wedding) Things. S'mores Graham Krispie Treats and Tuesday (Wedding) Things Are you going camping for the 4th of July?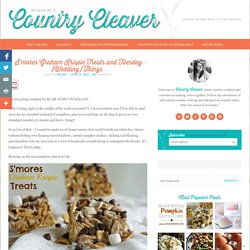 Oh lucky you! Crazy Pizza Bread. When Rachael of Fuji Mama asked me if I'd be interested in developing a recipe for Lindsay Olive's Back-To-School Challenge, I immediately said yes.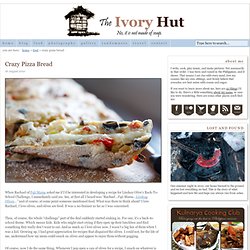 See, at first all I heard was "Rachael…Fuji Mama…Lindsay Olives…" and of course, at some point someone mentioned food. What was there to think about? I love Rachael, I love olives, and olives are food. It was a no-brainer as far as I was concerned. Food + words | recipes. stories. life, from scratch. » black velvet layer cake. For the black velvet cake preheat the oven to 350 degrees F, with a rack in the center. butter and flour two 6" round cake pans and set aside. sift the cake flour, cocoa powder, baking powder and salt into a small bowl and set aside. in the bowl of a stand mixer with the paddle attachment fitted on, combine the butter and sugar.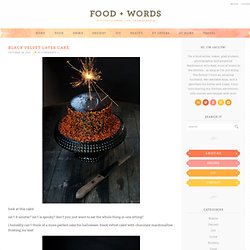 ---