Tips
Managing Third Party Recruiter Calls. Corporate recruiters often get bombarded with rather generic requests from staffing and recruiting firms.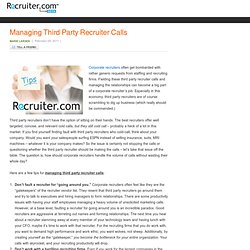 Fielding these third party recruiter calls and managing the relationships can become a big part of a corporate recruiter's job. Especially in this economy, third party recruiters are of course scrambling to dig up business (which really should be commended.) Third party recruiters don't have the option of sitting on their hands. Real Networking with Linkedin. I can almost hear the collective groans.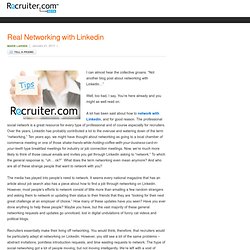 "Not another blog post about networking with Linkedin…" Well, too bad, I say. You're here already and you might as well read on. A lot has been said about how to network with Linkedin, and for good reason. More search help : Google search basics - Web Search Help. Recruiting News and Information - Recruiters Network.
10 New Twitter Tools to Boost your Productivity. Being productive with Twitter is extremely important I found since it is so easy to spend the greater part of any given day on their without getting anything done.
So here is a list of tools I am using to have my Twitter activities optimized, yet without trading off on the human element of Twitter. I hope they can help you out too: 1# Buffer – Tweet consistently without flooding your followers. Redirecting. 10 ways to use social media in your job hunt - Ask Annie. Over 80% of employers now look for new hires on LinkedIn.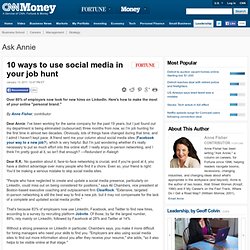 Here's how to make the most of your online "personal brand. " By Anne Fisher, contributor Dear Annie: I've been working for the same company for the past 19 years, but I just found out my department is being eliminated (outsourced) three months from now, so I'm job hunting for the first time in almost two decades. Obviously, lots of things have changed during that time, and I admit I haven't kept pace. Fistful of Talent: You're Thinking About Working For Who? 5 Ways to Negatively Recruit without Appearing Negative... Let's face it – sometimes you're locked in a scuffle for talent (it's hardly a war – wars have guns, grave consequences and these days, hot deserts) and you need to plant some doubt about a competitor with the candidate you need to sign.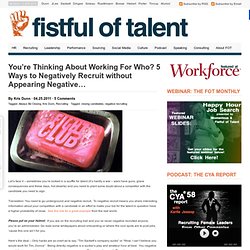 Translation: You need to go underground and negative recruit. To negative recruit means you share interesting information about your competition with a candidate in an effort to make your bid for the talent in question have a higher probability of close. See this link for a great example from the real world. Please put on your helmet. 10 most demanding IT jobs, rated. Many readers have been tethered to a pager (or now a smartphone) at some point in their career, driving down to the data center at 2 am to restart a system or fix a corrupt file in the database.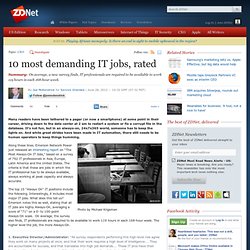 It's not fun, but in an always-on, 24x7x365 world, someone has to keep the lights on. And while great strides have been made in IT automation, there still needs to be human operators to keep things humming. Photo by Michael Krigsman. Job Hopping Isn't Hazardous to Employers. The Best Google Search Tricks. Google is one of the most powerful search engines, but are you using it to the best of your ability.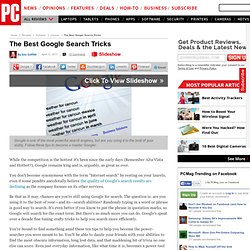 Follow these tips to become a master Googler. While the competition is the hottest it's been since the early days (Remember Alta Vista and Hotbot?) , Google remains king and is, arguably, as great as ever. Top 100 Niche Job Sites. InShare832 There are tons of job sites out there, but often during your job search on them you fill find few within a very particular job field or industry.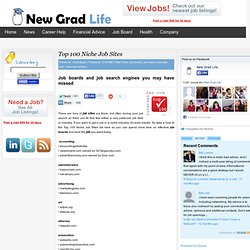 If you want to get a job in a niche industry, it's even harder. So take a look at the Top 100 Niche Job Sites list here so you can spend more time on effective job boards and land the job you want today. accounting • accountingjobstoday • careerbank.com owned by OnTargetJobs.com • jobsinthemoney.com owned by Dice.com. Twitter mystery resolved. Why the number of your followers is growing slowly / falling / or stuck! « OnlineFantastic's Blog. I have seen it happen thousand times… Some of the greatest people and companies I follow have surprisingly low number of followers.
They appear in my Twitter stream all the time, they tweet a great content but yet their followers' count is far from impressive. There are many tweeps who are funny, original, interesting and who spend great amount of time on Twitter, yet they are stuck on the same amount of followers. This article answers the big question many tweeties are dying to find the answer to: WHY? Here are the top reasons why your followers' count is either stuck on the same number, growing very slow, or worse, falling down: You are not following anyone. Hashable Kicks #ss at Taking Names. Michael Yavonditte wants Hashable--which combines the connection mojo of LinkedIn, the hashtag shorthand of Twitter, and the check in functionality of Foursquare--to change the face of networking.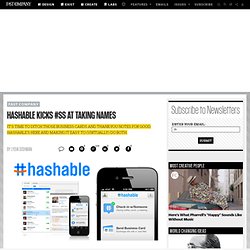 "People are really interested in accessing who is connected to whom, and how strong those connections are. That is the kind of data we have," Hashable's CEO tells Fast Company. More to the immediate future, Yavonditte and his team plan to unleash a guerrilla marketing campaign at SxSW that they hope will make them the darlings of the interactive conference, a position Foursquare clinched last year. 5 Words That Will Get You Unfollowed On Twitter - Brandon Twyford – Marketing Communications.
---