Wisdom
If you are interested in learning to coach others inside your organisation, build an additional revenue stream as a professional coach or start your own coaching practice, this is one of the coaching worlds most respected and intensive training experiences. The Intensive Coach Training provides cutting-edge coaching skills, tools and resources to effectively coach others in any situation. The models at the core of the program draw on the hard science of how the brain works and provide practical, useful tools for improving other people's thinking and performance. Learn the principles behind each coaching technique and become confident in its effective use through regular practice with fellow trainees and live coaching clients.
Group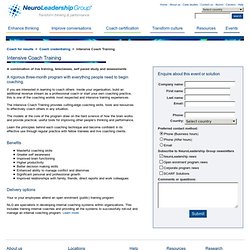 NeuroLeadership – Transforming thinking & performance The methodology brings hard science to the art of improving human performance. NeuroLeadership®Group is a global human performance consultancy, drawing from the latest findings in neuroscience. In Futugene coaching this methodology is the core in coaching assignments.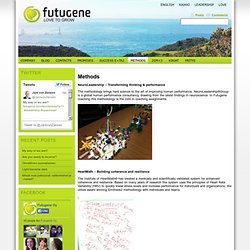 Methods | Futugene Oy - Love to Grow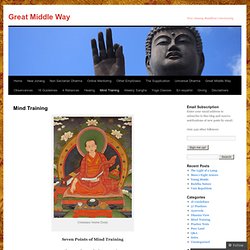 Mind Training | Great Middle Way
Chekawa Yeshe Dorje Seven Points of Mind Training I bow to the Lord of Compassion. Preliminaries
With Google's new tool Ngram Viewer , you can visualise the rise and fall of particular keywords across 5 million books and 500 years! See how big cocaine was in Victorian times. The spirit of inquiry over the ages.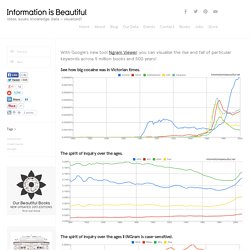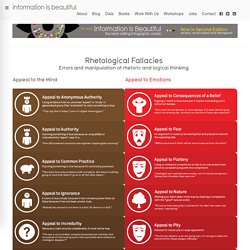 Buy a printable PDF in English and in French. Read the French version – Thanks to Gilles Peyroux. See a text-only version http://bit.ly/rhetological
Google
Nurse reveals the top 5 regrets people make on their deathbed - Oh Darling
Jon Kabat-Zinn Jon Kabat-Zinn (born Kabat on June 5, 1944) is Professor of Medicine Emeritus and creator of the Stress Reduction Clinic and the Center for Mindfulness in Medicine, Health Care, and Society at the University of Massachusetts Medical School. Kabat-Zinn was a student of Zen Master Seung Sahn and a founding member of Cambridge Zen Center. His practice of yoga and studies with Buddhist teachers led him to integrate their teachings with those of Western science. He teaches mindfulness meditation which he claims can help people cope with stress, anxiety, pain and illness.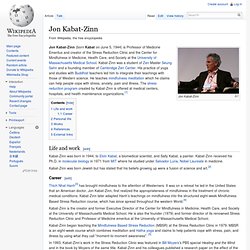 Jon Kabat-Zinn