Blogs
AlexMedela.com. Silvio Rodríguez - La Coctelera. Panama Twittea | Twitter en Panamá. Cake Wrecks. Natalie Dee: "America's Favorite Cracker". Toothpaste For Dinner - 2,000+ comics by Drew - Updates daily at.
Ni sol, ni sal. The Layman's Answers to Everything. El Blog de Pixin - De todo un poco: Política, Cine, Tecnología, Cosas que te hacen Feliz. Asi es mi país: Panamá. Penny's Alley. "I'll sit here every night and pray to God that someday you'll realize that you love me, that you always have & always will.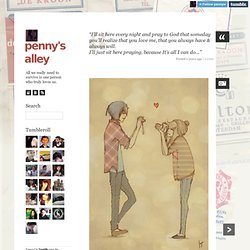 I'll just sit here praying, because It's all I can do…" Posted 2 years ago | 0 notes Reblogged from . Posted 2 years ago | 22,300 notes "You know, I've got this theory: There are two kinds of people in the world. Loquacious j. Contrapunto. Futbol Puro. Liz Moreno. En Búsqueda de la Excelencia. Blog BIJAO. Fashion - PTY. ...pIxEL ★ PYT IN PTY. Fashion Seeker. Sin Mordazas. PabloMetal Diseño web y temas interesantes desde Panamá | Música. Iba saliendo de la habitación cuando Carolina se mira finalmente al espejo por completo y dice: "Wao, estoy de muerte lenta!"
Jajaja esa frase me quedó en la mente por la felicidad y la expectativa de una novia enamorada a punto de salir. Ya se pueden imaginar todo lo genial y divertido que el resto de la noche sería. Carolina estuvo todo el tiempo organizando la boda mientras Ricardo avanzaba sus estudios en Estados Unidos y ya por dicha nos conocíamos de antes cuando estuve en la boda de su cuñada hace unos años atrás. Es para mi tanto privilegio poder continuar en la familia registrando los momentos más importantes!! How to Find Happiness. Note: This is a guest post from Mark Harrison of Thirty Days to Change Your Life Many years ago, I came across a book by Anthony de Mello called Awareness.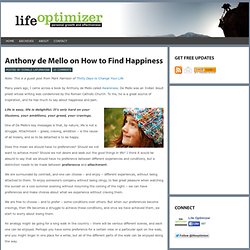 De Mello was an Indian Jesuit priest whose writing was condemned by the Roman Catholic Church. To me, he is a great source of inspiration, and he has much to say about happiness and pain. Garbo by Greta. Panama Relaciones Públicas.
---