To curate yet
12ozprophet SHADOW SERVIAN WATER TOWER djbooth Allan Rayman - LA/NY/CHI (Monopoly) livemixtapes Rocko - Wordplay [Mixtape]
Steve-O Talks About Doing Blow With Lindsay Lohan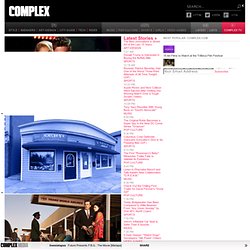 psst! you should definitely click for the full size on this one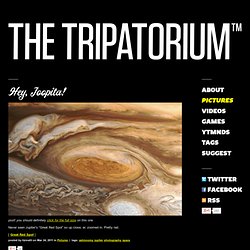 Pictures
Dolce Vita
Coup de vieux - années 80 et 90 - blog, site nostalgie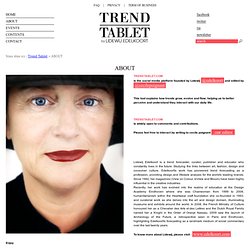 is the social media platform founded by Lidewij @edelkoort and edited by @cecilepoignant
About Trend Tablet
The Burning House
Fubiz™
FOUND by Travis in Baltimore, Maryland Found in the gutter on Ramsay Street. I am most struck by the comment about the stove.
FOUND Magazine | Like Birds Flying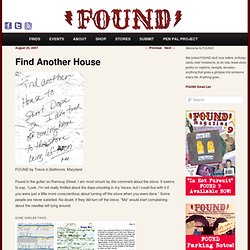 For my dad's 60th birthday last week, I wanted to do something really fun.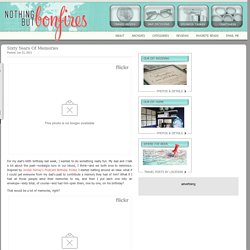 Sixty Years Of Memories
Le Tigre (la bête)
Think Quarterly by Google
TREND HUNTER - #1 in Trends - Fashion Trends, Tech, Style, Design, Pop Culture and Marketing
Trends Now
Ufunk.net - Gadgets japonais et Arts insolites
le partenaire de vos ébats culturels
New York designers aim to build world's first underground park
Short List
The Awesomer
Revista Ojo
REVISTA TERCIO |
Ponto Eletrônico | alimentado pela Box 1824.
Revista Mono
Indulgy - Everyone deserves a perfect world!
The Modern Media Agency Series is presented by IDG. CDW added humor to its video marketing campaign and it led to one million video views.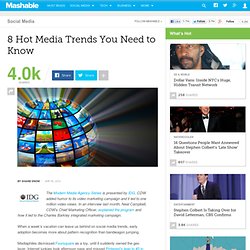 8 Hot Media Trends You Need to Know
Inspiring images and videos recently added to we heart it / visual bookmark
025: The Next Big Thing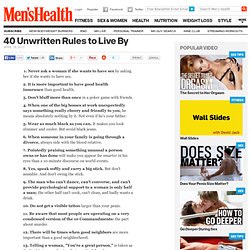 40 Unwritten Rules to Live By
1. Never ask a woman if she wants to have sex by asking her if she wants to have sex. 2.
How television executives are adjusting to the post-Netflix world AP Images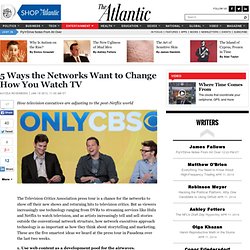 5 Ways the Networks Want to Change How You Watch TV - Alyssa Rosenberg - Entertainment
Boing Boing
Celebrating Excellence in Data Visualization and Information Design
DesignTAXI - Creativity and Innovation Daily
Explore more. Web pages, photos, and videos | StumbleUpon.com
FiveMagazine :: The cool hunting magazine - 5Magazine
Gizmag | New and Emerging Technology News
Highsnobiety
Hmagazine
Infographics & Data Visualizations - Visual.ly
Infographics
Jezebel: Celebrity, Sex, Fashion for Women. Without Airbrushing.
lamono magazine | art&urban culture magazine
Ned Hardy — Curating The Internet Since Cats Took It Over
popurls® | the genuine news aggregator for the latest web buzz
Random, Interesting, Amazing Facts - Fun Quizzes and Trivia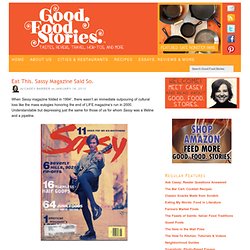 Sassy Magazine's Eat This Column | Good. Food. Stories.
When Sassy magazine folded in 1994*, there wasn't an immediate outpouring of cultural loss like the mass eulogies honoring the end of LIFE magazine's run in 2000.
The 8 Stages of Staying Up All Night - StumbleUpon
The FADER
Welcome to the first Wired Smart List. We set out to discover the people who are going to make an impact on our future --by asking today's top achievers who, emerging in their field, they'd most like to have a leisurely lunch or dinner with. So we approached some of the world's brightest minds -- from Melinda Gates to Ai Weiwei -- to nominate one fresh, exciting thinker who is influencing them, someone whose ideas or experience they feel are transformative. Some suggested names you may be aware of, others might be new. Either way, they're all people you really need to know about. And wired will be inviting all nominators and nominees to a giant dinner party...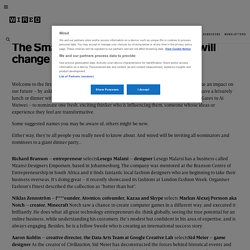 The Smart List 2012: 50 people who will change the world
Thu, 02/16/2012
ThumbPress | fer teh lolz
Topix: Your town. Your news. Your take.
TRENDLAND: FASHION & TREND BLOG * ART * DESIGN * PHOTOGRAPHY * CULTURE
Wired.com