Home & Buildings decoration
Waterfall Splash Mason Jar Chandelier - Cascading Spiral - Modern Industrial Swag - Handcrafted Upcycled BootsNGus Hanging Light Fixture on Wanelo
Dans les bureaux de Dreamhost, web hosting company
Dream Bedroom Designs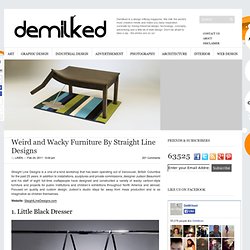 EmailEmail Straight Line Designs is a one-of-a-kind workshop that has been operating out of Vancouver, British Columbia for the past 25 years. In addition to installations, sculptures and private commissions, designer Judson Beaumont and his staff of eight full-time craftspeople have designed and constructed a variety of wacky cartoon-style furniture and projects for public institutions and children's exhibitions throughout North America and abroad.
Weird and Wacky Furniture By Straight Line Designs
20 Cool Home Library Design Ideas | Shelterness
9GAG - Dream Bedrooms
Buy PURE Evoke Mio DAB Radio, Orla Kiely Stem Print Edition online at JohnLewis.com
Les nouveaux bureaux de Facebook France
Exemples de projets Domotique
Meuble design, RED Edition : meubles design, chaise design, table basse design, mobilier design
Lago Divani Air | Catalogo
EDRA
moooi
since 1999 home of design culture, leading independent publication for design, architecture, art, photography and graphics
Tivoli Audio Australia | Table Radios, Portable Radios, Hi-Fi Systems, iPod Players, Music Systems and Networks
Average rating (1 review) apart from the nostalgic element (my dad had an old roberts when i was growing up) the radio looks lovely, sounds crisp and clear and is very user friendly. digital stations are in alphabetical order and whilst it does some nice things - favourites list being one - it isnt all high tech and gadgety - just switch it on and go
Buy Roberts RD60 DAB Revival Style Radio (Duck Egg Blue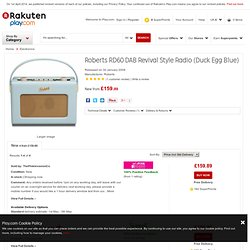 Browse by Category Welcome Sign in or Register Outdoor Furniture | Top Searches Browse by Category Hanging Chair Swings Search Results 126 Matches found in Products
Hanging Chair Swings Search Results - Find cheap prices for Valencia Resin Wicker/ Steel Frame Hanging - PriceGrabber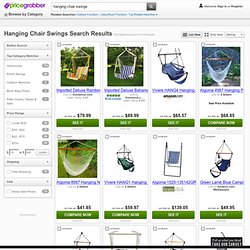 naturel | Surface , carrelage haut de gamme à Paris
Cuisine, Salle de bains, Intérieur, Extérieur, notre plus beau projet c'est le vôtre
Mosaïque de pierre, de marbre
Decorate
La maison Triolet Aragon (France3)
DIY LED Steps: Motion-Sensing Staircase Illuminates Itself
Watch your step – no, really. Each fade-in, fade-out, cross-tread LED light is a miniature marvel to behold in action, even inside a fairly conventional-looking home interior. Edo Kriegsmann is a German designer with a taste for interactive furniture, furnishings, and fixtures, including but not limited to light-up tables and this illuminated series of steps. The sensor at the bottom, once tripped, starts the sequence of lights leading up to the top of the steps – while not demonstrated, one has to hope there is a corresponding sensor at the top that performs the same function in reverse.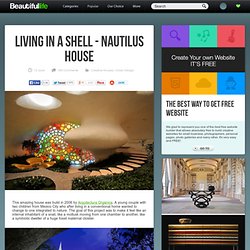 Living in a Shell – Nautilus House
This amazing house was build in 2006 by Arquitectura Orgánica.
Clayton Homes Introduces the i-house, the new Revolutionary thought in home building.
Free Range Building Company | Dirk Nelson
Hello digital world!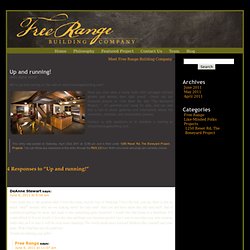 Etsy - Your place to buy and sell all things handmade, vintage, and supplies
LivingHomes
HiddenPassageway.com - Hidden Secret Passages, Hidden Doors, Safe Rooms, Secret Vault Doors
Interior Design Ideas, Interior Designs, Home Design Ideas, Room Design Ideas, Interior Design, Interior Decorating#
April 22, Earth Day: United with Nature Residence Coromandel BachNet Interior Project
Residence Coromandel Bach Open Everyone who is interested in architecture knows that it is now very fashionable and practical to build of energy-independent and related to nature villas, houses, .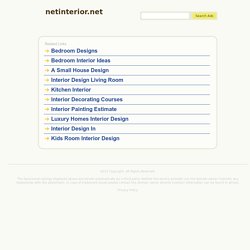 KITOKI-DECO
SHOJI est un mot japonais que l'on traduit en français par porte coulissante ou claustras japonais. Identique pour FUSUMA. La différence :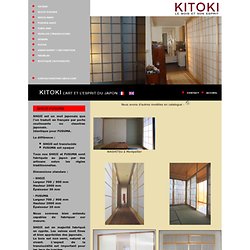 French and American Art Deco Furniture, Art Deco Furniture, Paintings, Lighting | Modernism Gallery
Home
International Interior Design Association (IIDA)
Brilliant Stairs photos - StumbleUpon
Muebles y Decoración
Luxury Contemporary Designer Furniture - Ligne Roset USA
DOC a sofa bed that converts in to a bunk bed in two secounds
Houzz - Home Design, Decorating and Remodeling Ideas and Inspiration, Kitchen and Bathroom Design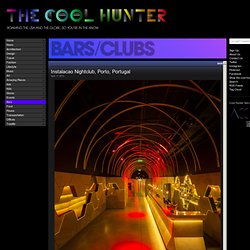 As far as nightlife goes, in Porto, Portugal, it is all happening downtown.
Bars
Simplified Building - Kee Klamp, Kee Lite, Pipe Fittings, Pipe Railings, Hand Rail Fittings, Industrial Connectors
by VINCON
Article by Lily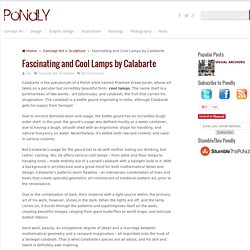 Fascinating Lamps by Calabarte | Pondly
Peace Pod
When Living Room Furniture Is Also Workout Equipment, It's Harder to Avoid Exercise
Sleeping Bag Chair
Sleeping Bag Chair
Single Swings & Air Chairs - Hammock Chairs | Hammock Swings | Rope Swings | Hammock | Hammocks