Cool stuff, Gastronomy, Travel, Fun, Pets, Maritime
Breakfast From Around The World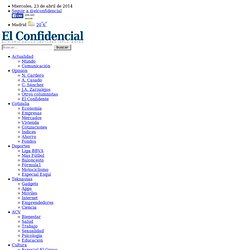 Michael Haft y Harrison Suarez fueron compañeros de universidad en Washington. Eran los dos únicos estudiantes interesados en alistarse en el ejército estadounidense tras acabar los estudios, una vocación que los convirtió en amigos inseparables. Pero, tras alistarse en el cuerpo de Marines y servir en la misma unidad en Afganistán, desarrollaron un nuevo interés común: elaborar el café perfecto. El idilio, no obstante, tardó en desarrollarse. "Éramos compañeros de habitación, oficiales de Infantería de Marina, con sueño perpetuo debido a los entrenamientos, la planificación y los preparativos para la guerra", explican Haft y Suarez en su libro Perfect Coffee at Home. "Para nosotros el café no era mucho más que una bebida amarga que aportaba cafeína.
Cómo preparar el café perfecto - Noticias de Alma, Corazón, Vida
Un hotel es cosa de personas
Mucho han cambiado los hoteles en los últimos años. ¿Quién se acuerda de aquellos anodinos establecimientos playeros que anunciaban como lujo supremo una piscina para chapotear en familia? Aún no había nacido la infinity pool.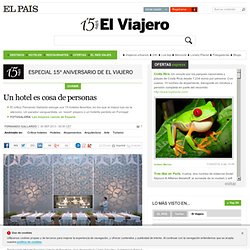 10 infusiones que mejoran tu salud-Rooibos 51484
Authentic Recipes, Food, Drinks and Travel
Andadores infantiles Los bebés en Canadá tienen que aprender a caminar al modo tradicional. El país prohibió los andadores en 2004 después de que determinaran que este mecanismo puede poner en peligro a los bebés retrasando su desarrollo motor y mental.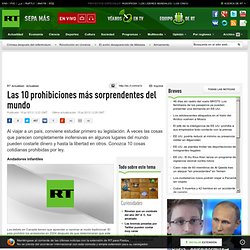 Las 10 prohibiciones más sorprendentes del mundo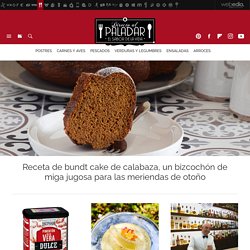 ¡Apunta la fecha! El miércoles 23 de abril presentamos el libro de Directo al Paladar en la librería A Punto de Madrid y estáis todos invitados, pues se trata de un evento abierto al público en el que podréis disfrutar de un showcooking en el que prepararemos algunas de las recetas del libro, así como comprar un ejemplar con un 10% de descuento y llevároslo firmado. Y es que la A Punto Librería nos tiene preparada una velada muy interesante con motivo de La Noche de los Libros. A las 18 horas presentará su libro Clara P.
Recetas de cocina y gastronomía. Directo al Paladar
¿Puede la comida hacernos más felices o más desgraciados? El movimiento 'Mood Food' o la cocina de la felicidad dice que sí. Te contamos todo (incluidas nuestras dudas) sobre esta tendencia.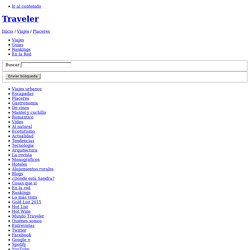 Mood Food, más dieta y menos Prozac
La revista de viajes con HistoriaS La revista de viajes con HistoriaS » La revista online para los viajeros amantes de la Historia
Daily Geek Show | L'actualité geek 2.0 ! Des gadgets farfelus, des technologies hallucinantes, les découvertes de la science et un aperçu de notre futur.
Scribol | Recent
Restaurante | Restaurante en Madrid | Pescados con un toque ruso | Degustación de vodkas
Cruasanes y otros bollos en la pastelería de May Hofmann, en Barcelona. Son un icono de la bollería tradicional. Se trata de las piezas más delicadas y frágiles.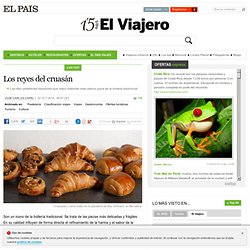 Los reyes del cruasán
BabyAnimalz.com
Feta-Stuffed Tomatoes
Skittles vodka
Falcon Punch (Super Smash Bros. Cocktail) Ingredients: 1/2 shot 151 Proof Rum1/2 shot Watermelon Pucker1/2 a glass of Punch Mix (1 gallon of regular Hawaiian Punch and 1 gallon of the Berry Lemonade flavor Hawaiian Punch with a bottle of Everclear/Grain alcohol)
Falcon Punch (Super Smash Bros. Cocktail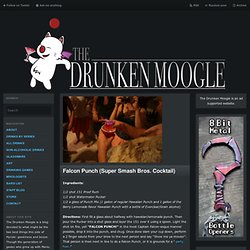 Wonderputt
Flightradar24.com - Live Flight Tracker!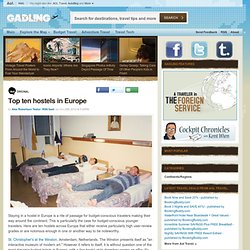 Top ten hostels in Europe | Gadling.com
Staying in a hostel in Europe is a rite of passage for budget-conscious travelers making their way around the continent. This is particularly the case for budget-conscious younger travelers. Here are ten hostels across Europe that either receive particularly high user-review grades or are notorious enough in one or another way to be noteworthy. St. Christopher's at the Winston, Amsterdam, Netherlands. The Winston presents itself as "an interactive museum of modern art."
1. Old Buttons Repurpose spare buttons by using them to keep pairs of earrings together: Most buttons have at least two holes in them, so simply place an earring in each opening to neatly store when not wearing. Photo: Jupiter Images 2. Eyebrow Brush Stuck without a lint-remover?
25 Beauty Tips Reusing Household Items – Homemade Beauty Tips on ELLE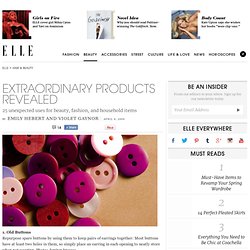 HUF - Welcome
Gastronomy: Food & Drinks
For the pastry, pulse together the flour, butter and salt in a food processor until you reach a sandy texture. Add the egg, water and pulse again. If you over mix the dough at this stage it will lose its flakiness. Transfer the dough onto a lightly floured work surface and knead with the palms of your hands for 30 seconds, or until the dough is smooth and well combined. With the palm of your hand flatten the dough slightly to 1cm/½in thickness, then sandwich it between two large sheets of cling film. Chill in the fridge for 30 minutes.
Food - Recipes : Apple tart 'Maman Blanc'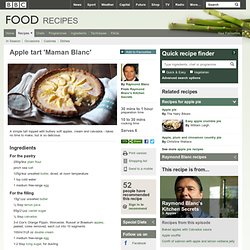 Vegetarian Phrases in World Languages - East Asia/English
Bacon and Egg Cups
bethany actually» Blog Archive » Make your own vanilla extract
Beer Tastings & Reviews
Games, puzzles & Videogames, Chess
Fashion, Beauty, Shopping & Crafts,
Home Design, Decoration & Bricolage
10 Most Terrifying Places on Earth - Top 10 Lists | Listverse
Travel Math - Trip Calculator