Email
FEUP Webmail :: A Receber
GMail info for Bulk Email Senders
If you received this message when sending to a Google Apps group, please click here . We've received inquiries from bulk senders who'd like more information on best practices to ensure that their mail is delivered to Gmail users. The way Gmail classifies spam depends heavily on reports from our users. Gmail users can mark and unmark any message as spam, at any time. To increase the inbox delivery rate of your messages, make sure that all recipients on your distribution lists actually want to receive the mail.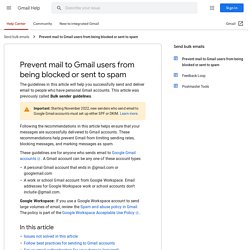 Direct email marketing services
Gmail - Inbox (195)
Hotmail
Messagerie Textuelle Bell Mobilit
How To Merge Multiple Gmail Addresses In One Account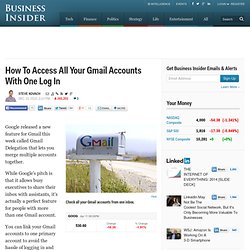 Google released a new feature for Gmail this week called Gmail Delegation that lets you merge multiple accounts together. While Google's pitch is that it allows busy executives to share their inbox with assistants, it's actually a perfect feature for people with more than one Gmail account. You can link your Gmail accounts to one primary account to avoid the hassle of logging in and out of Gmail every time you want to check a different inbox.
20 HTML Email Tips: Ignore at Your Own Risk
GMail info for Bulk Email Senders
iPost - Direct email marketing services