Email
FEUP Webmail :: A Receber
GMail info for Bulk Email Senders
We've received inquiries from bulk senders who'd like more information on best practices to ensure that their mail is delivered to Gmail users. Gmail classifies incoming mail in the following ways: Spam vs. non-spam: Spam messages are placed in the spam folder, while non-spam message are placed in the inbox. Mail categories: Most users use Gmail's default inbox which further classifies non-spam mail into categories - Primary, Social, Promotions, Updates and Forums. Primary, Social and Promotions are enabled by default, but users can choose to enable or disable from all five to none.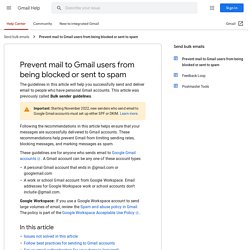 Direct email marketing services
Gmail - Inbox (195)
Hotmail
Messagerie Textuelle Bell Mobilit
How To Merge Multiple Gmail Addresses In One Account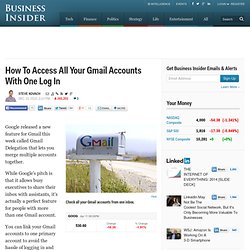 Flickr Check all your Gmail accounts from one inbox. Google released a new feature for Gmail this week called Gmail Delegation that lets you merge multiple accounts together.
20 HTML Email Tips: Ignore at Your Own Risk
GMail info for Bulk Email Senders
iPost - Direct email marketing services