Email
With ActiveInbox, the emails become the tasks. The actioned email will then be tracked by ActiveInbox, ensuring everything important eventually gets done. When you need a contact to do something, you can track it as Waiting On and stop worrying about it for a few days. If it stays blocked, you can then easily dive into your Waiting On list and chase them up. ActiveInbox tracks tasks even after you remove them from the inbox, and adds special buttons to clear your inbox faster. The beauty of achieving Inbox Zero is knowing that you've seen everything important, thus freeing your brain from worrying about nasty surprises or forgotten tasks.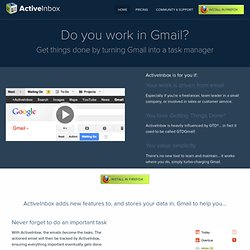 FEUP Webmail :: A Receber
GMail info for Bulk Email Senders
Learn more about email authentication. Additional guidelines for IPv6 The sending IP must have a PTR record (i.e., a reverse DNS of the sending IP) and it should match the IP obtained via the forward DNS resolution of the hostname specified in the PTR record. Otherwise, mail will be marked as spam or possibly rejected. The sending domain should pass either SPF check or DKIM check.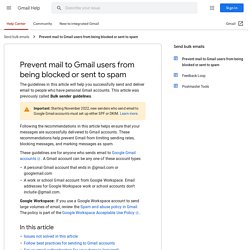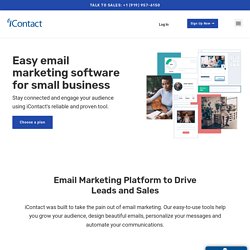 iContact is the email marketing solution to grow your business. Regardless of skill level, you can experience the difference.Learn More Premier Services Our strategic advisors can help you build a long-term email marketing strategy, optimize your results, and reach a larger audience.Learn More We helped Twiddy & Company Realtors increase its marketing ROI by 55%. Find out why iContact works and how we can help you.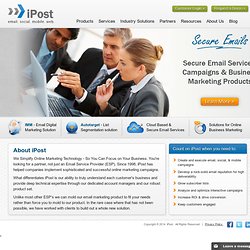 Skip to Main Content Area Connected Digital Marketing Customer Login Welcome to your new Drupal website!
Direct email marketing services
New features Meet the new inbox New customizable tabs put you back in control so that you can see what's new at a glance and decide which emails you want to read and when. More about the new inbox Talk across devices Hangouts bring conversations to life with photos, emoji, and even group video calls for free.
Gmail - Inbox (195)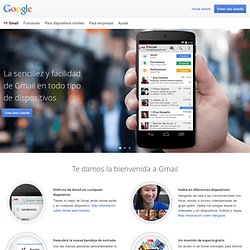 Hotmail
Messagerie Textuelle Bell Mobilit
How To Merge Multiple Gmail Addresses In One Account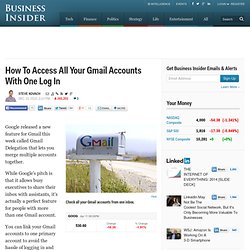 Flickr Check all your Gmail accounts from one inbox. Google released a new feature for Gmail this week called Gmail Delegation that lets you merge multiple accounts together.
20 HTML Email Tips: Ignore at Your Own Risk
GMail info for Bulk Email Senders
Skip to Main Content Area Connected Digital Marketing Customer Login Welcome to your new Drupal website!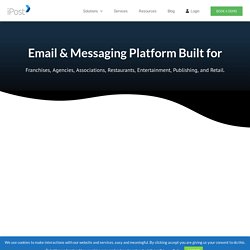 iPost - Direct email marketing services