Comic Pages
» Archive » eat shit & die 178
Petites histoires d'internet - Je suis absent
Geek meditation session.
The Joy of Tech is a comic about technology and pop culture, created by Nitrozac and Snaggy, and updated three times a week. We like to feature the people and events that are making today's tech news. We've been making comics on the web since early 1999, and The Joy of Tech just celebrated its 10th anniversary.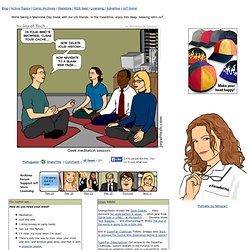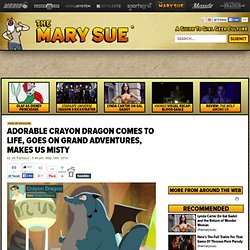 Adorable Crayon Dragon Comes To Life, Goes On Adventures | The Mary Sue
by Jill Pantozzi | 5:44 pm, May 14th, 2012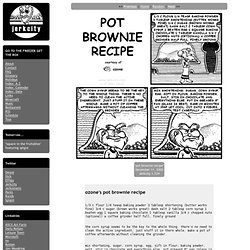 ozone's pot brownie recipe
Pot Brownie Recipe
What were you raised by wolves?
Fish - Fablewood
The latest from LukeSurl.com
Lackadaisy
emily carroll
What were you raised by wolves?