Comic Pages
» Archive » eat shit & die 178. Petites histoires d'internet - Je suis absent. Geek meditation session. The Joy of Tech is a comic about technology and pop culture, created by Nitrozac and Snaggy, and updated three times a week.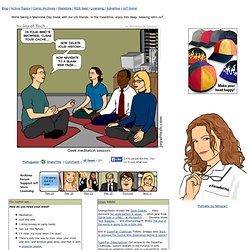 We like to feature the people and events that are making today's tech news. We've been making comics on the web since early 1999, and The Joy of Tech just celebrated its 10th anniversary. Adorable Crayon Dragon Comes To Life, Goes On Adventures. By Jill Pantozzi | 5:44 pm, May 14th, 2012 Here's the short version of what happens in this video: 1.)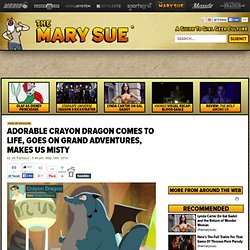 Woman draws dragon. 2.) Dragon comes to life. 3.) You cry tears of joy. Pot Brownie Recipe. Ozone's pot brownie recipe 1/3 c flour 1/4 teasp baking powder 3 tablesp shortening (butter works fine) 3/4 c sugar (brown works great) dash salt 2 tablesp corn syrup 1 beaten egg 1 square baking chocolate 1 tablesp vanilla 3/4 c chopped nuts (optional) a coffee grinder half full, finely ground the corn syrup seems to be the key to the whole thing. there's no need to clean the active ingredient, just stuff it in there whole. make a pot of coffee afterwards without cleaning the grinder. mix shortening, sugar, corn syrup, egg, sift in flour, baking powder, salt, stir in chocolate and everything else. put greased 8" pan (glass is best). bake 20 minutes at 350f let cool. cut into 8 pieces. test carefully.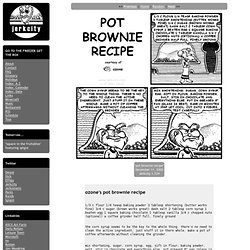 What were you raised by wolves? Fish - Fablewood. The latest from LukeSurl.com. Lackadaisy. Emily carroll. What were you raised by wolves?
---