Classical
Narciso Yepes - Recuerdos de la Alhambra
Sterne euh the best Beethoven-Violin Concerto (Complete)
George Gershwin - Rhapsody in Blue - Leonard Bernstein
Viernes, 06 de Julio de 2012 00:00 javier López Iglesias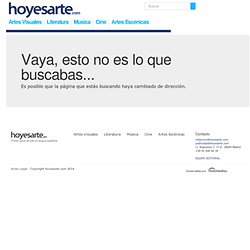 La música como ruido (maravilloso) y eterno
Classical Music - ArkivMusic
GLENN GOULD
Favorite/famous classical works
Note: I took this from this article on Wikipedia .
David Kaplowitz's Odd Time Page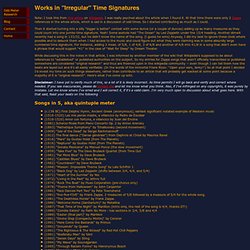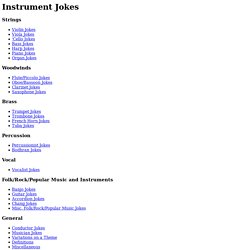 Strings
Beethoven's childhood At an early age, van Beethoven, took an interest in music and his father taught him day and night, on returning to the house from music practice or the tavern. Without a doubt, the child was gifted and his father Johann envisioned creating a new Mozart, a child prodigy.
Biography: Beethoven's life - Ludwig van Beethoven's website - Dominique PRÉVOT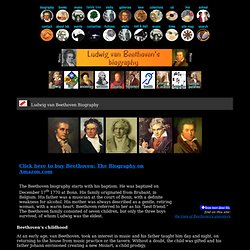 BBC Proms 2012
RWM
Schönberg: Verklärte Nacht ("Finale") Jirí Kylián's ballet
BBC Music Magazine
Sunday Baroque
The Opera Critic :: the World of Opera including Reviews, News and Articles
Classical-Music.com | The official website of BBC Music Magazine
Here are the top 5 classical music radio stations you can hear online , hand-chosen by an enthusiastic listener (me!)...
Classical Music Radio Stations - The Best Online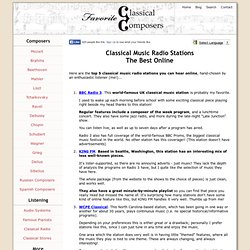 Velkommen til Operaen i Kristiansund - Operaen i Kristiansund
ihatemusic • View topic - Morton Feldman
György Sándor Ligeti (pronunciado lígueti) fue un gran compositor en avant-garde húngaro judío (que residió en Austria y luego se naturalizó), ampliamente considerado como uno de los más grandes compositores de música clásica (sobre todo instrumental) del siglo XX. Nació en Dicsőszentmárton (la actual Târnăveni en Rumania) el 28 de mayo de 1923 y falleció en Viena el 12 de junio de 2006.
Compositor Avant -Garde György Ligeti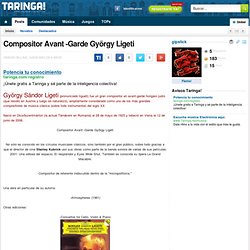 Records
The Classics Network -- online resources for literature, philosophy, and the humanities
Nicola Porpora (1686-1768) fue uno de los más de treinta compositores que pusieron en música la leyenda de Semiramide , llevada al libreto por Metastasio quien nos presenta ante una pléyade de reyes y príncipes, que se dan cita en Babilonia, el descubrimiento de la verdadera identidad de la reina asiria. Porpora, rival del mismísimo Händel en Londres, creó una soberbia ópera, que desgraciadamente dormía el sueño del olvido, repleta de preciosas arias con profusión de los diversos affetti y lucimiento vocal de los distintos personajes de deambulan por la obra: reina, amante, hermano, traidor… Fue estrenada en Venecia en 1729 con el mismísimo Farinelli en el cast .
Semiramide, la de Porpora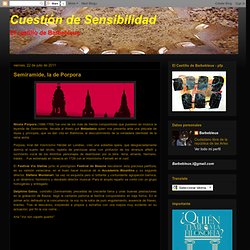 'Sesostri' (Terradellas), lo nuevo de la RCOC | La Discoteca de HispaOpera
Terradellas: Sesostri Sunhae Im, Alexandrina Pendatchanska, Kenneth Tarver, Tom Randle, Raffaella Milanesi (solistas). Real Compañía Opera de Cámara, Juan Bautista Otero (director) 3 CD – 2011 RCOC Orchestra RCOC – Harmonia Mundi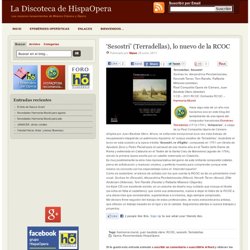 Sunhae Im (Sesostri), Alexandrina Pendatchanska (Nitocri), Kenneth Tarver (Amasi), Ditte Andersen (Artenice), Tom Randle (Fanete), Raffaella Milanesi (Orgonte), Real Compañía Ópera de Cámara / Juan Bautista Otero. RCOC Records RCOC 1102.3 (3 CDs)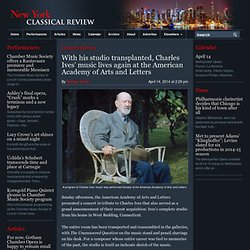 The Classical Review CDs / DVDs » Blog Archive » TERRADELLAS Sesostri
4:44:03 PM, 29 March 2013
Best Selling albums from Naxos.Com