Zatanna
Zatanna.jpg (JPEG Image, 576x760 pixels) - Scaled (90%) Best Art Ever (This Week) - 04.08.11. The proliferation of social media is an incredible boon for lovers of comic book art, design and illustration.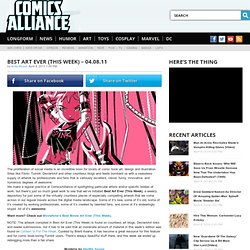 Sites like Flickr, Tumblr, DeviantArt and other countless blogs and feeds bombard us with a ceaseless supply of artwork by professionals and fans that is variously excellent, clever, funny, innovative, and numerous degrees of awesome. We make a regular practice at ComicsAlliance of spotlighting particular artists and/or specific bodies of work, but there's just so much great work to see that we've initiated Best Art Ever (This Week), a weekly depository for just some of the virtually countless pieces of especially compelling artwork that we come across in our regular travels across the digital media landscape.
Some of it's new, some of it's old, some of it's created by working professionals, some of it's created by talented fans, and some of it's endearingly stupid. All of it's awesome. Google Image Result for. Google Image Result for. Google Image Result for. Zatanna_pinup_by_VietNguyen.jpg (JPEG Image, 300x464 pixels) Google Image Result for. Zatanna Zatara (New Earth)/Gallery. Zatannurday: Adam Hughes. Zatanna « The Cupcake Rogues. It's that time again.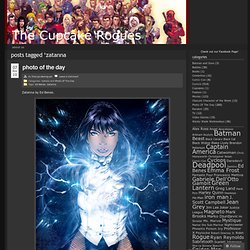 To reiterate, every Friday the Cupcake Rogues will randomly pick 2 characters to do battle – whether it be Marvel, DC, female, male, mutant, human, or human that pretends to be a mutant with magic (I'm looking at you, Juggernaut), they are all possible. Once we've randomly selected our two, they will go head to head in several categories with one being deemed winner. Zatanna. History Edit Origin Edit.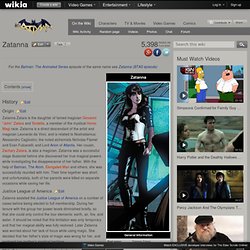 Zatanna. Current Events Following the 2011 reboot of the DC Universe, Zatanna has been recruited by Madame Xanadu to the roster of the new Justice League Dark.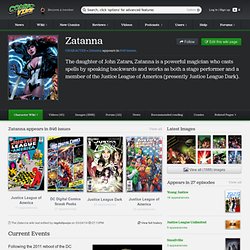 Their first mission was to stop the rampage of the insane Enchantress. Zatanna has thus far been reunited with John Constantine, a former consort from when she appeared in the Vertigo line. Recently, Zatanna helped Constantine in a fight against Nick (Zee's old boyfriend who desires revenge against Constantine and her), who was in a mad search for the Books of Magic. However, as long as Timothy Hunter lived, none could open the books, but the boy. Zatanna. Fictional character biography[edit] Zatanna assists the Justice League of America on a number of cases before being elected to membership in Justice League of America #161 (Dec. 1978).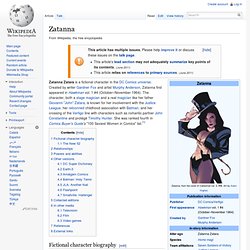 During her tenure with the group, her power level diminishes, so that she can only control the four elements of earth, air, fire, and water; this limitation is reversed in World's Finest Comics #277 (Mar. 1982). In Neil Gaiman's Books of Magic series Zatanna becomes friends and even temporary guardian to Timothy Hunter, a boy destined to become the greatest wizard in the world, and his girlfriend Molly who at the time was cursed by the Queen of the Fairies and unable to touch anything in the human world including the ground. After a brief stay she sent Molly home and Tim wandered off on his own adventures.
---