Spinning, Weaving
Skip to Content Skip to Navigation View your shopping cart. Events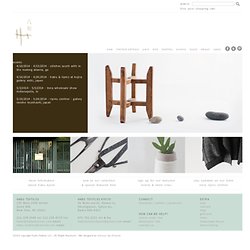 Home Page | www.habutextiles.com
Morning At The Threshing Floor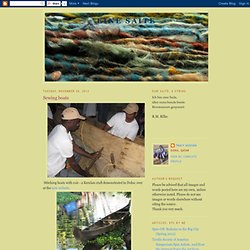 Chok – discontinuous supplementary weft Kit – continuous supplementary weft (The Lao terms are so much more concise!) The top weaving shows both types of supplementary weft, the middle ones are discontinuous (chok) and the bottom continuous (kit).
eine Saite
Handicrafts,Crafts and Artisans,Handicrafts of India,Arts and Crafts,India,SouthAsia,SouthEast Asia,Bangladesh,Bhutan,Maldives,Nepal,Pakistan,Sri Lanka,Crafts,Artisans,Handlooms,Textiles,Craftspersons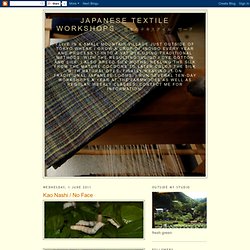 Kao Nashi / No Face
In the old days my neighbor told me that there would sometimes be a single silkworm amongst ten thousand that did not have the markings on it's forehead. Children would look for these rare kaonashi oddities. This year for some Mendelic reason, half have faces (actually markings on their upper backs) and half are white with no markings at all. In the Studio Ghibli masterpiece, Sen to Chihoro/Spirited Away, one of these characters showed up at a hot spring for the myriad of Japanese Gods.