Online Safety
CyberAngels Internet Safety Program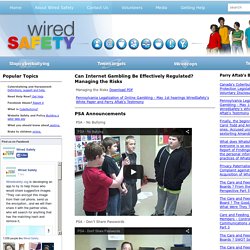 On November 9, 2013 in Charlottetown, PEI, for the first time in the world, more than one thousand youth leaders and innovators gathered with leading experts in cyberbullying, criminal justice, health and cyberwellness, education and industry and youth empowerment to address the troubling problem of cyberbullying #stopcyberbullying. Read More Here New networks and technologies pop up all the time. Some recycle a tried and true business model - allow or encourage hate, cyberbullying, cyberharassment or hype. It might not start out as a strategy, but once the management discovers that negativity is very popular and will draw new users, it becomes the default. Read More Here
Escape Information | New Beginnings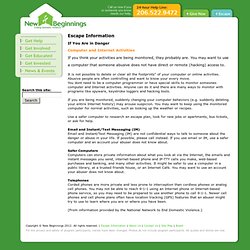 If you think your activities are being monitored, they probably are. You may want to use a computer that someone abusive does not have direct or remote (hacking) access to. It is not possible to delete or clear all the "footprints" of your computer or online activities.
Exposing Online Predators & Cyberpaths
Internet Safety
What Can Parents Do?
Facebook, YouTube, Texting: Rules of the Road for Kids
Online Sexual Exploitation - Bulletin Board
Digital Citizenship - Who Will You Be?