NC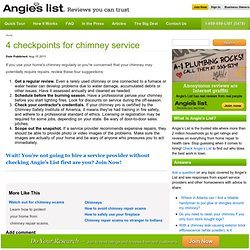 Date Published: Aug 15 2011 If you use your home's chimney regularly or you're concerned that your chimney may potentially require repairs, review these four suggestions: Get a regular review. Even a rarely used chimney or one connected to a furnace or water heater can develop problems due to water damage, accumulated debris or other issues. Have it assessed annually and cleaned as needed.
4 checkpoints for chimney service
The anatomy of your chimney
How to avoid chimney repair scams
It started with a phone call. Patricia Talaszek hired one of the six or so companies that would call each fall offering to clean the chimneys connected to two wood-burning fireplaces in her Staten Island home. When the technician said she'd need a chimney liner costing more than $1,000, her natural skepticism set in: "We're New Yorkers so we tend to say: 'Wait a minute, here.'"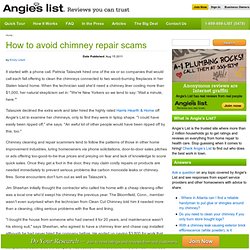 antique appliances, retro refrigerator, reproduction stove, vintage stoves
Heartland Appliances
Roseland Icebox Company - Authentic Electric Wooden Refrigerators