Sandwiches & burgers
Taco Bell Quesadillas Recipe - Food.com - 78194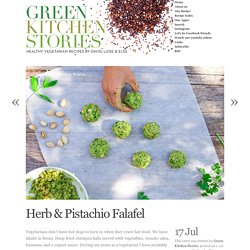 Vegetarians don't have hot dogs to turn to when they crave fast food. We have falafel in bread.
Herb & Pistachio Falafel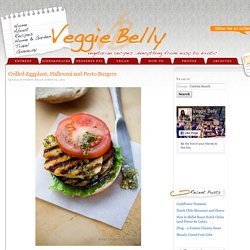 Here is a vegetarian grilled eggplant, halloumi and pesto burgers recipe that even meat lovers will go crazy for. This is perfect for weekend and holiday grilling. Halloumi is one of my favorite cheeses.
Grilled Eggplant, Halloumi and Pesto Burgers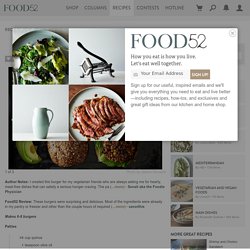 Author Notes: I created this burger for my vegetarian friends who are always asking me for hearty, meat-free dishes that can satisfy a serious hunger craving.
Black Bean and Quinoa Veggie Burgers recipe from Food52
Bean Burgers recipe from Food52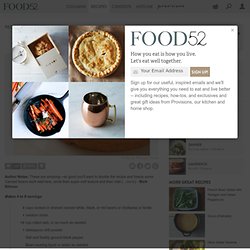 Author Notes: These are amazing—so good you'll want to double the recipe and freeze some. Canned beans work well here, since their super-soft texture and their mild flavor makes them very amenable to other seasonings. Letting the bean mixture and the patties rest for a few minutes helps keep the burgers from falling apart.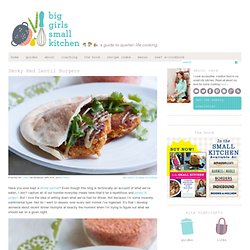 Smoky Red Lentil Burgers
Have you ever kept a dinner journal? Even though this blog is technically an account of what we've eaten, I don't capture all of our humble everyday meals here–that'd be a repetitious and poorly lit project. But I love the idea of writing down what we've had for dinner.
Crispy Quinoa and Bean Cakes With Salad Recipe
Vegan Cinnamon Curry Quinoa Burgers with Gluten-free Burger "Buns"
It's rare that I make a recipe more than once or twice. It's not that I don't enjoy the things I make, I just enjoy the thrill of experimenting with new recipes far more than relying on the tried and true. Call me risky.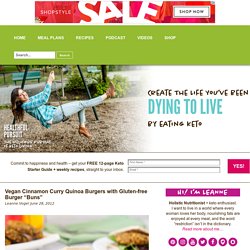 some like it hot: spicy black bean burgers
Ginger-Miso Yam Wraps Recipe
nutritional information Serves 4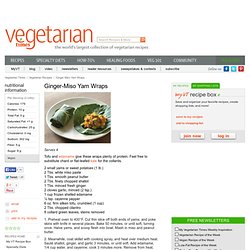 Ooey. Gooey. Melty.
Chicago Style Deep Dish Pizza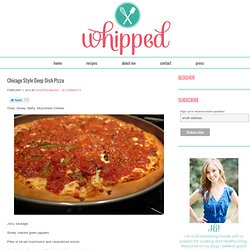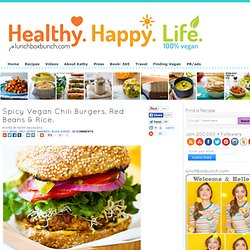 Spicy Vegan Chili Burgers. Red Beans & Rice
What do you get when you take the rustic, spicy, bold flavor of homemade veggie chili and infuse it into a burger? My Spicy Vegan Chili Burgers! These sassy, robust veggie burgers are speckled with red beans and brown rice, onion, a hint of kale, garlic and plenty of earthy chili powder spice - accented by paprika, black pepper.
After enjoying my fair share of sandwiches at 'Wichcraft, I brought the yumminess home by whipping up one of the recipes from Tom Colicchio and Sisha Ortuzar's 'Wichcraft cookbook.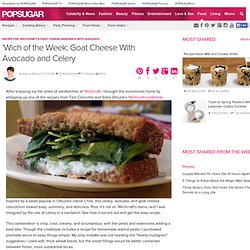 Recipe For 'Wichcraft's Goat Cheese Sandwich With Avocado
A couple of weeks ago I catered a dinner for a group of hungry hikers. The crew spent a Saturday trekking the 14-mile round-trip up and down Mount Diablo and the meal was the shining light at the end of the walk. My sister, the leader, requested that I prepare a hearty yet meat-free vegetarian meal that included black beans.
Black Bean Burger Recipe
Fast and Easy Recipe For Blackberry, Prosciutto, and Brie Grilled Cheese
Share This Link Copy
Cooking For One: Veggie Burgers and a Lunch Out
DISH: Sweet Potato Black Bean Burgers on ToastTYPE: Weekday LunchMAIN INGREDIENTS: Black Beans, Sweet Potatoes
Tofu Burgers Recipe
This past week has been pretty swell. I feel like I'm finally easing into summer, something I wasn't sure was going to happen. I spent a couple nights under the stars with WB, cleaned off the back patio, grilled more meals than I cooked indoors, put some finishing touches on the manuscript, ate mint soft serve at Il Cane Rosso, made tofu burgers twice, saw whales migrating north, and picked up a few vintage baking pans in an antique shop in Healdsburg.
Tuna Burgers with Wasabi Ginger Mayo recipe from food52
Blueberry-Beef Burgers