Rice/grains
Dolmades for a Virtual Holiday Party. One of my favorite food bloggers, Annie of Annie's Eats, reached out to a few of us fellow bloggers about having a virtual holiday party.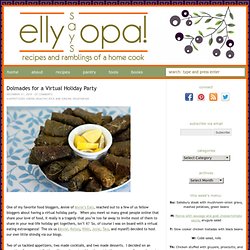 When you meet so many great people online that share your love of food, it really is a tragedy that you're too far away to invite most of them to share in your real-life holiday get togethers, isn't it? So, of course I was on board with a virtual eating extravaganza! Quinoa Recipe | Quinoa Recipes. Ahhh; quinoa.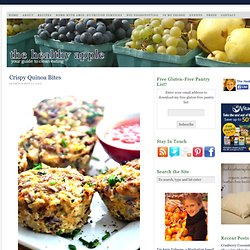 How I love thee. I love your soft, fluffy texture. I love cooking up a batch on Sunday night and picking on your leftovers with my little fingers before tossing it into salads, soups and desserts for the week ahead. I love how every time I cook you up, you remind me of a cozy family dinner when I was a kid. After being on lockdown at the dinner table with Brussels sprouts and a crock pot meal – quinoa never looked so good or tasted so good, for that matter. 20 Vegetarian Quinoa Recipes For Meatless Monday. Quinoa is a great source of vegetarian protein and easy to make, but like any plain grain, it gets boring in a hurry if you don't find some interesting ways to spice it up.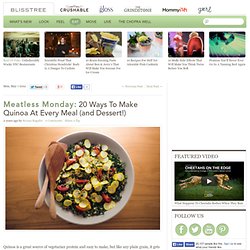 Fortunately, quinoa is so versatile that you could literally eat it at every meal—breakfast, lunch, dinner…and yes, even dessert. You just need a few good recipes. We found 20, to help you get more of this meat-free complete protein into your diet, sans boredom: 20 Vegetarian Quinoa Recipes For Meatless Monday. Quinoa and Brown Rice Bowl with Vegetables and Tahini Recipe - Gail Simmons. Healthy Homemade: Rosh Hashanah Farfel. Have a sweet New Year!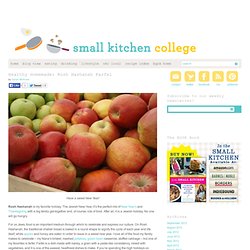 Rosh Hashanah is my favorite holiday. The Jewish New Year, it's the perfect mix of New Year's and Thanksgiving with a big family get-together and, of course, lots of food. After all, it is a Jewish holiday. Five Ingredient Feast: Curried Couscous. Got a minute?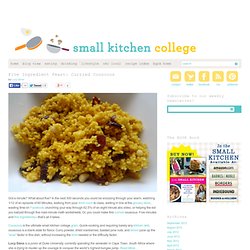 What about five? In the next 300 seconds you could be snoozing through your alarm, watching 1/12 of an episode of 60 Minutes, walking from your dorm room to class, waiting in line at the grocery store, wasting time on Facebook, crunching your way through 62.5% of an eight minute abs video, or helping the kid you babysit through five mad-minute math worksheets. How to make bibimbap | little blue hen | healthy homemade food. Hello there!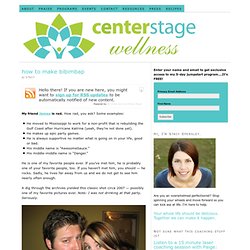 If you are new here, you might want to sign up for RSS updates to be automatically notified of new content. My friend James is rad. How rad, you ask? Some examples: He moved to Mississippi to work for a non-profit that is rebuilding the Gulf Coast after Hurricane Katrina (yeah, they're not done yet). Kale Fried Rice. Sunday, February 5, 2012 Kale Fried Rice I don't know about you, but when I heard Gwyneth Paltrow coming out with a cookbook, I rolled my eyes.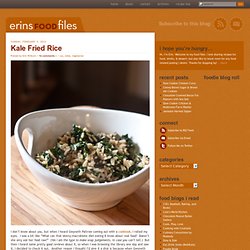 I was a bit like "What can that skinny-macrobiotic diet-eating B know about real food? Doesn't she only eat her food raw?" (Yes I am the type to make snap judgements, in case you can't tell.) Spicy Mango Rice Bowl with Tofu [or chicken] Thick, sweet, and spicy mango sauce, surrounded with baked tofu, snow peas and coconut rice.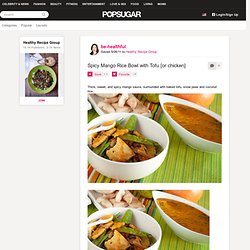 Ingredients Mango sauce: * 3/4 cup organic apple juice * 1 mango, pit removed * 1/4 cup lemon juice * 1/4 cup coconut water vinegar or apple cider vinegar * 1/4 cup sunflower oil * 1/4 cup sugar free ketchup * 1/4 cup fresh grapefruit juice * 2 tbsp braggs liquid aminos or soy sauce * 1-2 jalapenos * 1/4 tsp Himalayan rock salt. Onigiri On Parade: A guide to onigiri (omusubi) rice ball shapes, types and fun. [Update:] Also check out the Onigiri (omusubi) FAQ!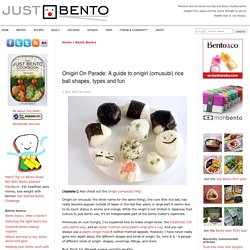 Onigiri (or omusubi, the other name for the same thing), the cute little rice ball, has really become popular outside of Japan in the last few years, in large part it seems due to its iconic status in anime and manga. While the onigiri is not limited in Japanese food culture to just bento use, it's an indispensable part of the bento maker's repertoire. Previously on Just Hungry, I've explained how to make onigiri twice: the traditional, hot salty palms way, and an easier method using plastic wrap and a cup. And you can always use a plastic onigiri mold if neither method appeals.
---