Miscellaneous
10 Snacks Under 100 Calories. Thinkstock Preparation: In a food processor, combine garlic and cannellini beans with lemon juice and process until smooth.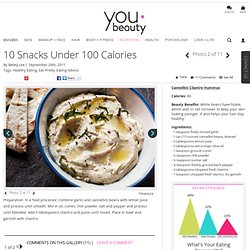 Mix in oil, cumin, chili powder, salt and pepper and process until blended. Add 3 tablespoons cilantro and pulse until mixed. Place in bowl and garnish with cilantro. 42968098_dfPdIkJ3_c.jpg (JPEG Image, 553x1743 pixels) 6 Seasonal Recipes from Our Green Wine Guide. © Jerry James Stone via iPhone I love the transition from Spring to Summer.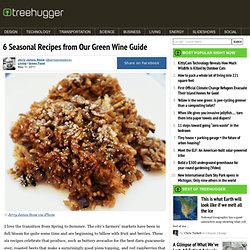 The city's farmers' markets have been in full bloom for quite some time and are beginning to billow with fruit and berries. These six recipes celebrate that produce, such as buttery avocados for the best darn guacamole ever, roasted beets that make a surprisingly good pizza topping, and red raspberries that can dress up almost any dessert.
---