Top Sites 26.6.2011
Ro. Flight Of The Navigator. No Comply. 3DTin. MolGrabber 3D | ChemDoodle Web Components. BioDigital Human. Oh no!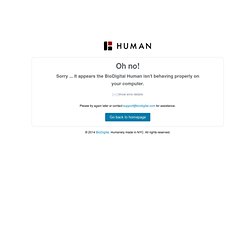 Sorry ... It appears the BioDigital Human isn't behaving properly on your computer. Shader Toy. Fractal Lab - Interactive WebGL Fractal Explorer. Musical Solar System (WebGL & HTML5 audio) Chrysaora - WebGL. Angry Birds Chrome. Pacmaze a packy in a maze. Cycleblob - A WebGL lightcycle game. Quake 3 WebGL Demo. Remixing Reality. WebGL FishTank. 3DF33D | WebGL stereoscopic video, photos and apps | 3DFEED. Wloom - WebGl game, work in progress #5. WebGl game Wloom version 0.5 is here.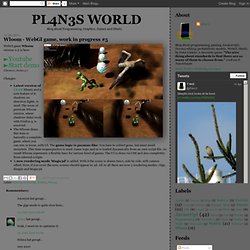 ►Youtube►Start demo (Chrome 9+, Firefox 4+) Changes: Latest version of GLGE library and a new feature of it, shadows on direction lights, is used. The issue of previous Wloom version, where shadows didnt work with Firefox 4, is resolved.The Wloom demo this time is basically a complete game, where you can win or loose, with UI. OurBricks.
---