Community, Reference and Resource
Guides and Reviews Educational Books, Events, Student Orgs, Sex Toys, Erotica, Educational Videos, Matchmaking, Information Hotlines City Guides Seattle, Portland, San Francisco, Vancouver, West Coast Learning More A New Look at Sex, Safer Sex, Erotic Massage, Erotic Talk, Flirting, Male Multiple Orgasms, G-Spot Play, The Swing Community, Philanthropy Transcripts Vena Blanchard, Anna Marti, NightOwl, Dr. Betty Dodson, Dr.
Society for Human Sexuality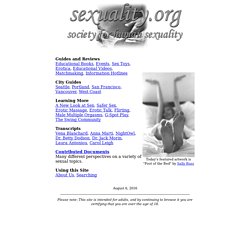 Fetlife
"FetLife.com: effortless to join and obviously created by people who have been online and in the fetish community forever." — Dear Sasha, Montreal Mirror, Eye Weekly & Uptown "I have never had a place on myspace or otherwise because those sites are a bit… icky. This is wonderfully not icky!" — naughtyabby 30F sub (Oregon, United States) "I am totally impressed. I love the feel of the interface, I love the concept, I am going to tell every kinky friend I know to join." — BIF 41F Switch (Ontario, Canada)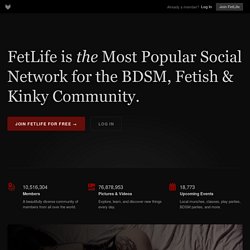 Two Knotty Boys
(reposted from 2010) A couple of years ago I started experimenting with making our own wine. Following the recipes in CJJ Berry's First Steps In Winemaking, we produced some passable elderflower wine, and rice and raisin. There was also a batch of apricot wine which got stuck in fermentation, had to be restarted with new yeast, and came out tasting rather sticky. Needless to say we disposed of most of it by gifting to unsuspecting neighbours. As hobbies go, winemaking was okay, but hardly taking over the spare room.
Belle de Jour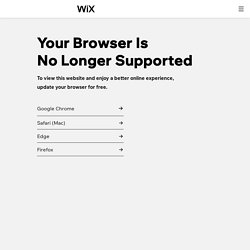 The Real Princess Diaries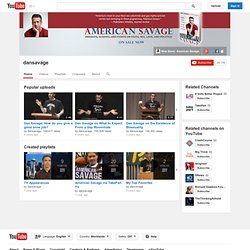 dansavage's Channel
Dan Savage is a writer and activist most known for his sex advice column "Savage Love" and as the co-founder of the It Gets Better Project. He is also the editor of Seattle's weekly alternative newspaper, The Stranger, and an executive producer on the It Gets Better special for MTV. Dan is starring in the upcoming MTV series Savage U. Savage's writing has appeared in The New York Times, The New York Times Magazine, Forbes, Travel and Leisure, Rolling Stone, Nest, The Onion, and on Salon.com.