Summer Activities
Materials Basswood (Chap. III., Par. 31). 8 pcs. 3/8"xl"xl2 1/2" S 2 S Sides. 8 pcs. 3/8"xl"x 7 1/2" S 2 S Cross pieces. 5 pcs. 1/2"x3/4"x9" S 2 S Top pes. 8 pes. 1/4"x3/4"x9" S 2 S Trim. 3 dozen 1" brads. 3 dozen 1/2" brads.
Fly Trap
08.09.09 | by Erik Anderson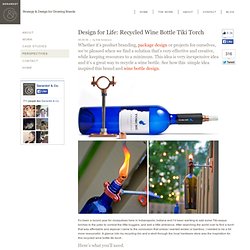 A Creative Summer for Preschoolers: Homemade Play Doh — Simple Mom
"I'm bored!" It's the two words every parents dread as school lets out for summer. Fear not; I've put together two weeks worth of fun summer activities for kids to keep them busy, and their parents sane. The list of summer activities ranges in cost from free to frugal, but each requires extra quality time with kids – something we can all afford to spend more on! 14 Fun, Frugal Summer Activities for Kids Day 1.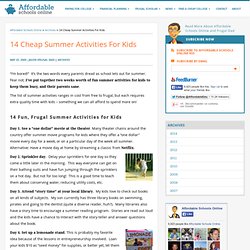 14 Cheap Summer Activities For Kids
Happy times with kids call for cheerful cupcakes. Easier to serve than cake, cupcakes require no slicing, no plates, and no forks -- and every child gets her fair share of icing. These sweet treats start as Chocolate Cupcakes or Vanilla Cupcakes iced with Swiss Meringue Buttercream -- perfect for spreading in thin layers or sculpting into thick mounds (and licking from the bowl).
Butterfly Cupcakes - Martha Stewart Cupcakes
Temporary Tattoo Designs - Martha Stewart Crafts
Kids' Travel Kit - Martha Stewart Crafts
One of the nicest things about kite flying is that it's fun for kids of all ages. Jon Burkhardt, recently voted Kiteflier of the Year by the American Kitefliers Association, joined Martha to show her how to make a kite. He has been a kite-maker since 1980, is the recipient of numerous awards, and has been a lead officer of the American Kitefliers Association and the Maryland Kite Society for many years.
Making a Kite - Martha Stewart Crafts
Flower Flip-Flops - Martha Stewart Crafts
Wet, wild, and, yes, a little messy, tie-dyeing is the perfect way to keep kids (and even adults) entertained on a summer day. For this simple "resist" technique, fabric is cinched so that when it's immersed, certain areas resist the dye.
Patterns to Dye For - Martha Stewart Crafts by Technique
Bandanna Clothing Crafts - Martha Stewart Sewing Projects