Shopping Online
Belleoftheball - Polyvore. Solid Color Sleeveless Round Collar Wide Hem Ruched Zipper Closure Dress For Women (NEON GREEN,L. Unique Gift Ideas & Unusual Gifts. Cheap Women's Clothing, Wholesale Clothing For Women at Discount Online Sale Prices. ERL's Favorites. <div id="javascript-nag" class="notice"><p> Take full advantage of our site features by enabling JavaScript.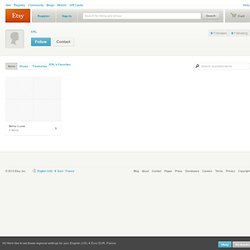 <a href=" more</a>. </p></div> Help. Wicked Clothes. Lily Boutique., Women Cloths Online, Teen Clothing Or Apparel Chicago, Womens Clothings, Women Fashion Clothing, Trendy Juniors Clothes, Prom Dresses Or Evening Gowns, Celebrity Clothing Styles, Chicago. Dana Strapless Chiffon and Lace Midi Dress in Ivory$52.00Price: More Details Raindrops on Roses Chiffon Designer Dress in Pale Blue by Minuet$70.00Price: More Details Peekaboo Lace Strapless Chiffon Dress in Jade $43.00Price: More Details Peekaboo Lace Strapless Chiffon Dress in Cream$43.00Price: More Details.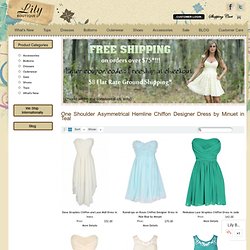 M US. Forever 21 - Shop fashionable clothing for women, plus, girls, men. Discount Fashion Clothing, Trendy Women's Clothes, Cocktail Dresses. M&J Trimming : Swarovski Rhinestones, Ribbons, Buttons, Trims, Feathers, Lace.
Women fashion shoes, boots, retro indie clothing & vintage clothes. Shut Up And Take My Money - Cool Gadgets and Geeky Products. Materials - HackerThings. The Hunt. Home Accents, Design Gifts, Gadgets, Kitchen Accessories, Bags and Wallets, Pet Products, Kitchenware, Wearable Design at GreenerGrassDesign.com. My Kitchen is Perfect. Wanelo - Find unique products and stores you have never heard of.
BookMooch: trade your books with other people. Daily Deals, 1 Sale A Day. Daily Steals Today Main. - StumbleUpon. Who came up with the idea that we are supposed to drink orange juice at breakfast?
And why, if oatmeal is so good for us, do we eat that only in the morning as well? Apologies to the Palinites, but nutritionists are starting to realize that you and I like our oatmeal and OJ before we start the day because we evolved to like it that way—because enjoying the two together is healthier than eating each of them alone. Epidemiologist David R. Jacobs, Ph.D., of the University of Minnesota calls it food synergy, and he, along with many other nutritionists, believes it might explain why Italians drizzle cold-pressed olive oil over tomatoes and why the Japanese pair raw fish with soybeans.
"The complexity of food combinations is fascinating because it's tested in a way we can't test drugs: by evolution," says Jacobs. Buy plants online - Online Garden Centre for a wide variety of plants, garden tools, furniture and equipment. Hire people to do things for $5. New and used Bargain Books and Cheap Books: Better World Books. Coupons. Online Shopping for Electronics, Apparel, Computers, Books, DVDs & more.
---