Pattern Websites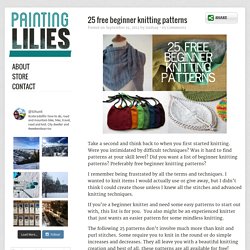 Take a second and think back to when you first started knitting. Were you intimidated by difficult techniques?
Free Craft Patterns | Knitting & Crochet | Red Heart Yarn | Purple Kitty
by Rebecca Miller Created on : April 05, 2008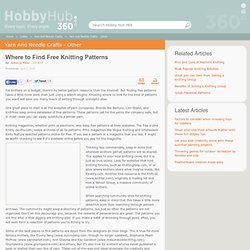 Where to find free knitting patterns - by Rebecca Miller
knitting patterns :: yarn :: wool :: needles :: workshops :: Knitting-Supplies-Store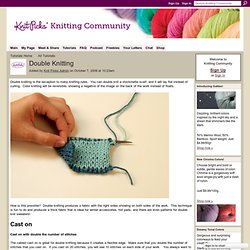 Double knitting is the exception to many knitting rules.
Cairi left me a comment way back around Christmas, tagging me for that fun 6 weird things meme.
See Eunny Knit!
Patterns
Free Patterns - by Raven Lebeau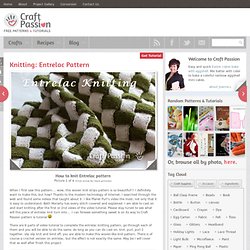 When I first saw this pattern…. wow, this woven knit strips pattern is so beautiful!!! I definitely want to make this, but how?
knitty.com