Money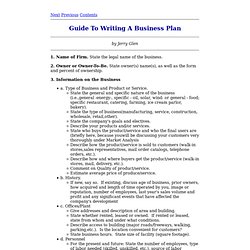 Next Previous Contents by Jerry Glen 1. Name of Firm. State the legal name of the business. 2.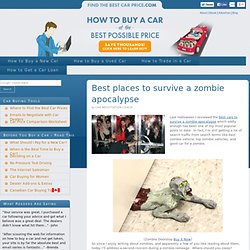 Best places to survive a zombie apocalypse
Last Halloween I reviewed the best cars to survive a zombie apocalypse which oddly enough has been one of my most popular posts to date. In fact, I'm still getting a lot of search traffic from search terms like best zombie vehicle, top zombie vehicles, and good car for a zombie. So since I enjoy writing about zombies, and apparently a few of you like reading about them, today I'll address a second concern during a zombie rampage. Where should you sleep? Considerations when choosing accomodations during a zombie outbreak: Safety: Has the structure been thoroughly cleared of undead and is it locked down and fortified to prevent unwanted entry? Defensibility: Can you defend your new home from an undead assault or marauding band of looters?
After submitting a you should receive email responses from all the dealerships within 24 hours. They will not be specific in terms of trim, options, or price … or the response will simply contain the salesman's contact information. That's ok! I've made it easy for you to respond to their emails. Get exactly the information that you need by using email templates. Just update the template below and copy and paste the text into your email.
How to Buy a New Car - Step 2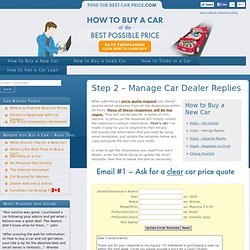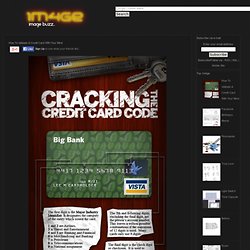 How To Validate A Credit Card With Your Mind [source] Accept Credit Cards Using your Smartphone with no monthly fees - Try Kudos Today!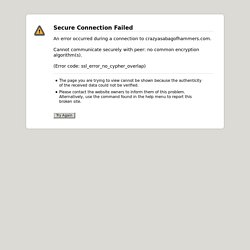 Science comes up with a lot of awesome stuff, and you don't need a Ph.D, a secret lab, or government funding to get your hands on some of the coolest discoveries. We've got a list of 11 mostly affordable gifts that are guaranteed to blow your mind, whether or not you're a science geek. Also known as frozen smoke, Aerogel is the world's lowest density solid, clocking in at 96% air. It's basically just a gel made from silicon, except all the liquid has been taken out and replaced with gas instead. If you hold a small piece in your hand, it's practically impossible to either see or feel, but if you poke it, it's like styrofoam.
See More Rewards!
Having never taken a business class in college I find that I read and listen to a lot of business books to round out my education. The books usually aren't "How to Manage Your Cash Flow" but rather get me to rethink the way I run my business , which--despite no business classes or diploma--continues to be in business 13 plus years after I started it. In that time, here are 13 of the books that had the biggest impact on how I run my business (in no particular order):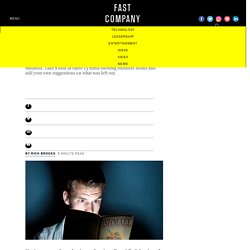 How Much to Tip a DJ
<a href="http://ad.doubleclick.net/jump/lvt.oao.bootcamps/take-control/day1/step1;s1=take-control;s2=day1;s3=step1;pid=p-52459;log=out;kw=;test=;lvt=ad;pos=top;tile=1;sz=300x250;ord=123456789?" target="_blank"><img src="http://ad.doubleclick.net/ad/lvt.oao.bootcamps/take-control/day1/step1;s1=take-control;s2=day1;s3=step1;pid=p-52459;log=out;kw=;test=;lvt=ad;pos=top;tile=1;sz=300x250;ord=123456789?" width="300" height="300" border="0" alt=""></a>
Day 1: Step 2