Crafts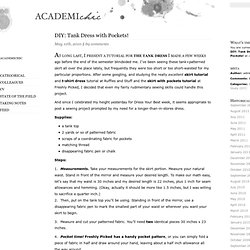 At long last, I present a tutorial for the tank dress I made a few weeks ago before the end of the semester blindsided me.
Allison over at House of Hepworths made this ADORABLE Christmas tree out of terra cotta flower pots. I had been looking for a cute decoration of some sort that I could put in our guest bathroom. But, because we painted it (YES, we FINALLY finished painting - stay tuned for that post) a soft green, I knew a "traditional" green Christmas tree wouldn't do.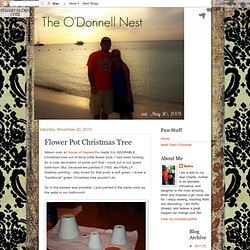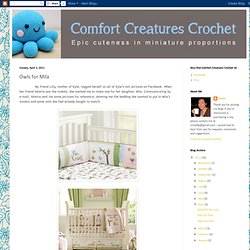 Owls for Mila
My friend Lilly, mother of Kyle, tagged herself on all of Kyle's owl pictures on Facebook.
Tangled Online Magazine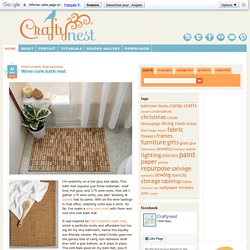 Inspired by CB2's bamboo bath mat I'm evidently on a hot-glue kick lately.
Via: mycakies.blogspot.com Start saving your old jam jars! From cakes to herb gardens, pies to photo frames, and even entire meals … here are 20 fantastic things you never knew you could make with a jar. (Above: red velvet cupcakes in a jar. Get the recipe here). Via: fatgirltrappedinaskinnybody.blogspot.com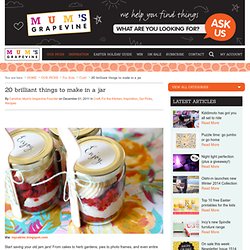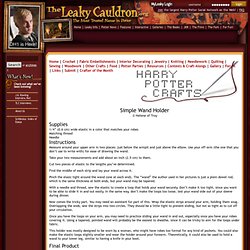 Simple Wand Holder
© Helene of Troy Supplies
Potion Ingredients in Cool Jars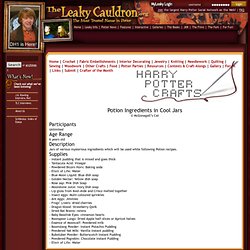 © McGonagall's Cat
PotterParties.com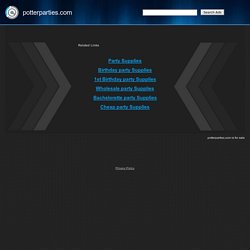 Ah, if only the pages of Deathly Hallows were written on parchment scrolls! Well, that might be a little difficult to read, but these Parchment Scrolls will melt in your mouth. Ingredients:
Abbreviations: K = Knit K2tog = Knit 2 stitches together as if they were one (this is a decrease). Round is the same as row, except it is in a circle.