Erl33
Erin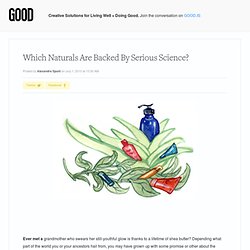 Ever met a grandmother who swears her still-youthful glow is thanks to a lifetime of shea butter? Depending what part of the world you or your ancestors hail from, you may have grown up with some promise or other about the powers of natural beauty. Of course, the personal-care business has figured this out. When researching the book, we spoke to an industry toxicologist who explained how it works: Companies conduct market research to find out what words folks respond to most—aloe! shea!
Which Naturals Are Backed By Serious Science?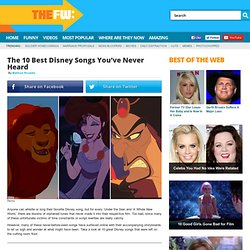 The 10 Best Disney Songs You've Never Heard
Anyone can whistle or sing their favorite Disney song, but for every 'Under the Sea' and 'A Whole New World,' there are dozens of orphaned tunes that never made it into their respective film. Too bad, since many of these unfortunate victims of time constraints or script rewrites are really catchy. However, many of these never-before-seen songs have surfaced online with their accompanying storyboards to let us sigh and wonder at what might have been. Take a look at 10 great Disney songs that were left on the cutting room floor.
A couple weeks ago, in my letter to 20-year-old me, I was congratulating myself on not having been photographed topless. A few days later, I realized that wasn't strictly true. My roommate Jen Rector was a photographer, and she took a whole book of very reserved pinups. I'm amazed that I lived in an apartment with a photographer and a full bar and we still only managed to do 1940s-style damage.
20 Things I Wish I'd Known at 20 - Mighty Girl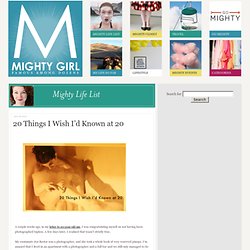 Dutch Shepherds | Dutch Shepherds Dogs For Sale
Dog Goes Nuts During Soldier Homecoming
It's Time To Get Classy
Everyone's Mixtape
Clever and Creative Tea Packaging
Clever tea packaging and creative tea bag designs from all over the world. Cigarette Tea Bags Cigarettea are creative tea bags that look just like real cigarettes. [link] Ineeka Tea Bags Cool tea bags that have paper arms on the sides that fold out in order to make them into a single-use filter.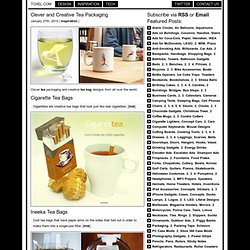 WHERE CHILDREN SLEEP | Wine & Bowties
We closed out 2013 with a pretty epic function at Geoffrey's Inner Circle in Downtown Oakland. Shouts out to Antwon, Daghe, SMH and Sofi for setting the vibe, and to all the folks who came out to show love. Luckily, we had some disposables handy to capture the moments. From limited-run zines and publications to building with the Them Hellas collective, San Francisco photographer Jonathon Freeman has parlayed a hobby into a lifestyle.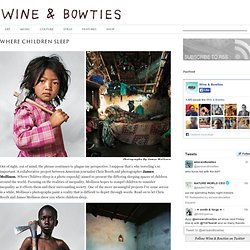 Watch Movies Online, Free Movie Downloads
Unique Gift Ideas & Unusual Gifts