Interests
O (Omicron) O (Omicron) A permanent installation directed by Romain Tardy & Thomas Vaquié Hala Stulecia, Wroclaw, Poland.
When opened, Hala Stulecia was the largest reinforced concrete structure in the world. With a diameter of 65m it was home to the largest dome built since the Pantheon in Rome eighteen centuries earlier. The piece proposed for the Centennial Hall of Wroclaw is based around the notion of timelessness in architecture, and the idea of what future has meant throughout the 20th century. By using references such as Fritz Lang's Metropolis or the utopian projects of Archigram to confront the different visions of the future at different times, Romain Tardy and Thomas Vaquié were interested in trying to create a vision of a future with no precise time reference. A timeless future. The ABC of Architects. 106 of the most beloved Street Art Photos. On Facebook.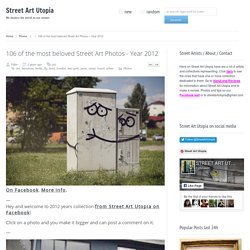 More info. Hey and welcome to 2012 years collection from Street Art Utopia on Facebook! Click on a photo and you make it bigger and can post a comment on it. More info. Death by Architecture. Introducción a la medición de ángulos horizontales « Doble Vía · Ingeniería Civil. Este artículo recoge y amplía los temas tratados en el post Rumbo y Azimut, que no será mantenido ya.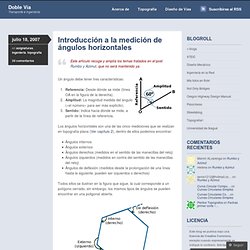 Un ángulo debe tener tres características: Referencia: Desde dónde se mide (línea OA en la figura de la derecha).Amplitud: La magnitud medida del ángulo («el número» para ser más explícito).Sentido: Indica hacia dónde se mide, a partir de la línea de referencia. Los ángulos horizontales son una de las cinco mediciones que se realizan en topografía plana (Ver capítulo 2), dentro de ellos podemos encontrar: Fablist. Architonic | architecture and design.