Real Food
10 Ways to Eat Pizza for Breakfast. I get bored for breakfast.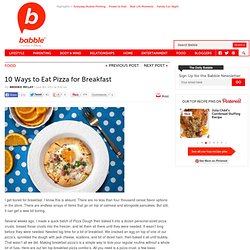 I know this is absurd. There are no less than four thousand cereal flavor options in the store. There are endless arrays of items that go on top of oatmeal and alongside pancakes. But still, it can get a wee bit boring. Zucchini Muffins with Nutella Swirl. Zucchini Nutella Swirl Muffins Baking Drama produces Zucchini Muffins with Nutella Swirl.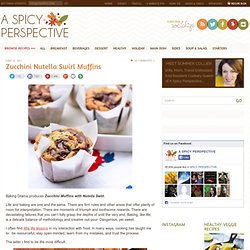 Life and baking are one and the same. There are firm rules and other areas that offer plenty of room for interpretation. There are moments of triumph and toothsome rewards. There are devastating failures that you can't fully grasp the depths of until the very end. Timpano. I have wanted to make a timpano for a long time.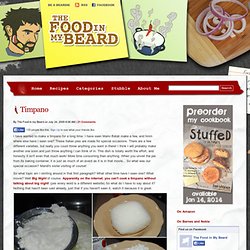 I have seen Mario Batali make a few, and hmm where else have I seen one? These Italian pies are made for special occasions. There are a few different varieties, but really you could throw anything you want in there! I think I will probably make another one soon and just throw anything I can think of in. This dish is totally worth the effort, and honestly it isn't even that much work! Spinach Lasagna Rolls recipe. A cook Easy recipe!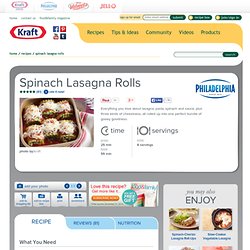 I would have given it 5 stars but I think it would be better with ricotta cheese instead of the cream cheese. Spinach "burgers" « The Domestic Mama & The Village Cook. I promised something a bit more "booty-friendly" and here it is!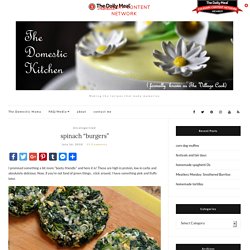 These are high in protein, low in carbs and absolutely delicious. Now, if you're not fond of green things.. stick around. I have something pink and fluffy later. spinach burgers. French Fries: The No-Guilt Version. There's nothing like a french fried potato.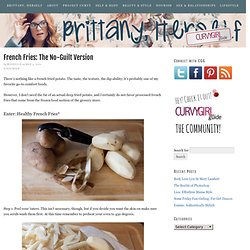 The taste, the texture, the dip-ability; it's probably one of my favorite go-to comfort foods. However, I don't need the fat of an actual deep fried potato, and I certainly do not favor processed french fries that come from the frozen food section of the grocery store. Enter: Healthy French Fries* Authentic Mexican Tortillas Recipe. Fontina, Spinach, and Bacon Shells and Cheese.
Fontina, Spinach, and Bacon Shells and Cheese Kid Friendly Recipes, Main Dish, Pasta | 40 comments As I sit down to write this the snow is falling and wind blowing.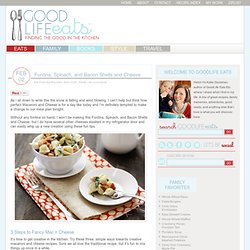 I can't help but think how perfect Macaroni and Cheese is for a day like today and I'm definitely tempted to make a change to our meal plan tonight. Without any fontina on hand, I won't be making this Fontina, Spinach, and Bacon Shells and Cheese, but I do have several other cheeses stashed in my refrigerator door and can easily whip up a new creation using these fun tips.
Stylish Cuisine « Spinach and Chicken Tortilla Bake. My husband usually likes my food, but occasionally I make something that isn't his favorite.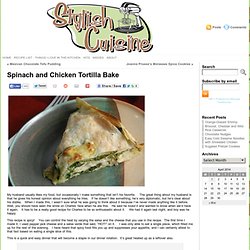 The great thing about my husband is that he gives his honest opinion about everything he tries. If he doesn't like something, he's very diplomatic, but he's clear about his dislike. When I made this, I wasn't sure what he was going to think about it because I've never made anything like it before. Well, you should have seen the smile on Charles' face when he ate this. He said he loved it and wanted to know when we'd have it again.
---