Cakes
Butterbeer Cake. March 18, 2011 | Print | E-mail | Filed under cake This year for my sister's birthday celebration, I was worried that my cake wouldn't live up to last year's puffle cake.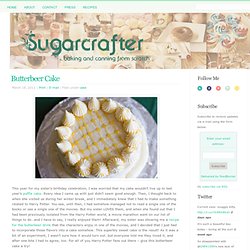 Every idea I came up with just didn't seem good enough. Then, I thought back to when she visited us during her winter break, and I immediately knew that I had to make something related to Harry Potter. Vertical Layer Cake Tutorial. I really need to preface this tutorial with...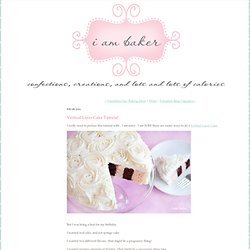 I am sorry. I am SURE there are easier ways to do a Vertical Layer Cake. But I was being a brat for my birthday. Chocolate Pudding Fudge Cake Recipe. With Sprinkles on Top » Fudge Marble Pound Cake Recipe from Betty Crocker. Monday Morning Mmmm: Pink Lemonade Cake — Giving Up on Perfect.
---