Desert
April Fools' Crab Cakes: Fried Ice Cream Recipe : Food Network Kitchens.
Bars
I?m rich, I?m rich! Thousand Dollar Bars | King Arthur Flour ? Baking Banter. Have you ever baked something that made you do the Daffy Duck?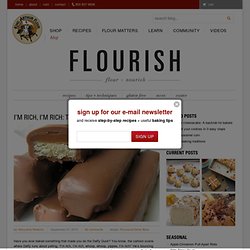 You know, the cartoon scene where Daffy runs about yelling, "I'm rich, I'm rich, whoop, whoop, yippee, I'm rich!" He's bouncing around on his head, feet, hands, and rump in a spastic outpouring of sheer joy. Marshmallows 101. A step-by-step guide to getting your marshmallow mojo on. A few months ago, I promised a marshmallow tutorial –WITH PHOTOS!
– to Laura and Karen, to prove that, YES! , they can make marshmallows at home. Inspiration and ideas of dessert recipes such as cupcakes and muffins, pies and cakes, cookies, biscuits and brownies.
Pillows
Cookies. Brownies. Dulce de Leche Brownies. Dulce de Leche Brownies At seven o'clock last night I had a chocolate craving.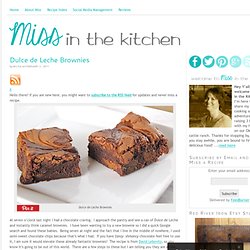 I approach the pantry and see a can of Dulce de Leche and instantly think caramel brownies. I have been wanting to try a new brownie so I did a quick Google search and found these babies. Cake. 6 new s'mores recipes.
---