Medicine
ONPRC
Titanium foam builds Wolverine bones - health - 23 September 2010
Eat your heart out, Wolverine. The X-Men superhero won't be the only one with metal fused into his skeleton if a new titanium foam proves suitable for replacing and strengthening damaged bones.
The mammalian 5-HT 2A receptor is a subtype of the 5-HT 2 receptor that belongs to the serotonin receptor family and is a G protein-coupled receptor (GPCR). [ 1 ] This is the main excitatory receptor subtype among the GPCRs for serotonin (5-HT), although 5-HT 2A may also have an inhibitory effect [ 2 ] on certain areas such as the visual cortex and the orbitofrontal cortex .
5-HT2A receptor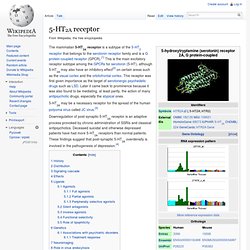 Human Trial Suspended Animation Treatment Set to Begin at Mass General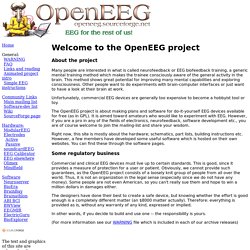 About the project Many people are interested in what is called neurofeedback or EEG biofeedback training, a generic mental training method which makes the trainee consciously aware of the general activity in the brain.