Travel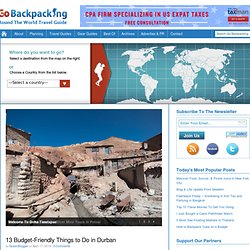 Guest contributor Lynne Martin shares her top five essentials for living home free, and traveling the world via short and long term apartment rentals. Click to continue Dave announces his plans to spend the Summer in Sochi, Russia before attending the 2014 Travel Blog Exchange conference in Athens, Greece.
City sightseeing tours. Urban Adventures - Unique Day Tours in over 100 cities
page Marg & Eric
marg_eric's TravBuddy Profile
Australia, Austria, Belgium, Belize, Bolivia, Botswana, Cambodia, Canada, Chile, China, Czech Republic, Denmark, Egypt, Finland, France, Germany, Greece, Guatemala, Honduras, Hungary, Iceland, India, Ireland, Italy, Jordan, Laos, Latvia, Liechtenstein, Luxembourg, Mexico, Morocco, Namibia, Nepal, Netherlands, Norway, Peru, Poland, Portugal, Russia, Spain, Sweden, Switzerland, Thailand, Turkey, United Kingdom, United States, Vatican City, Vietnam, Zambia, Zimbabwe Dutch, English, German, a little french traveling, reading, movies, photography, music lonely planet, Bill Bryson, thrillers like Preston & Child, Elisabeth George etc.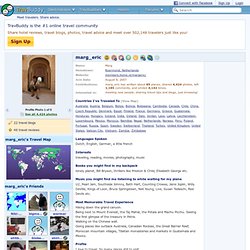 Eric Wijen